A plea by former US President Donald Trump was rejected Wednesday by Judge Tanya Chutkan asking her to recuse herself from overseeing the case of the Republican presidential forerunner concerning blocking the election results of 2020 and deliberations to remain in the Oval Office after suffering a defeat from Democrat Joe Biden.
"Recusal motions served a vital purpose, justice also demands that judges not recuse without cause," wrote Judge Tanya Chutkan Wednesday.
She further stated pointing to a prior court decision, that recusal motions can be "a procedural weapon to harass opponents and delay proceedings."
"Motions for recusal could also be wrongfully deployed as a form of 'judge shopping,'" Chutkan wrote.
Weeks earlier, the four-time criminally indicted former president filed a motion through his lawyers maintaining that District Judge Tanya Chutkan should be removed from his case as her past statements show clear bias against the Republican forerunner.
"The defence interprets the court's verbal reiteration of Palmer and Priola's arguments about their relative culpability as 'suggest[ing]' a secret core view about Defendant's criminality….That inferential leap is not reasonable in light of the relevant facts, record, and law," the judge wrote.
"The court was legally bound to not only privately consider those arguments, but also to publicly assess them."
Chutkan also noted she had never made any comments on Trump's culpability — noting it was his own attorneys who leaped to that conclusion.
Judge Chutkan is to preside over the case regarding Trump's involvement in subverting 2020 election results and the January 6, 2021, Capitol Hill riots.
Trump had maintained in his filings that US District Judge Chutkan should step aside because of "past statements she has made about [Donald Trump] that demonstrate bias."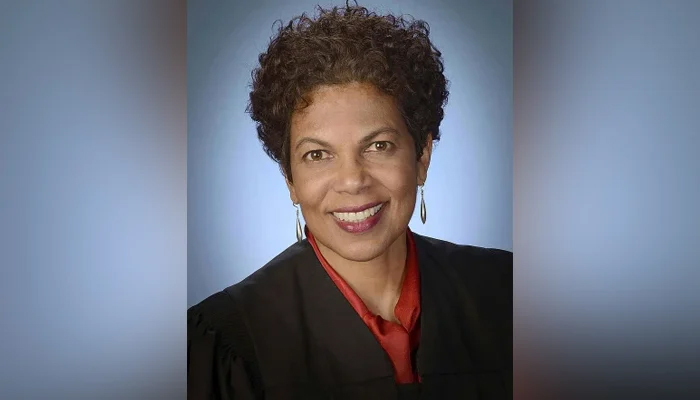 "Judge Chutkan has, in connection with other cases, suggested that President Trump should be prosecuted and imprisoned," the attorneys of Trump had said.
"Such statements, made before this case began and without due process, are inherently disqualifying."
The lawyers of the former president also stated that "although Judge Chutkan may genuinely intend to give President Trump a fair trial — and may believe that she can do so — her public statements unavoidably taint these proceedings, regardless of outcome."
According to the experts on the legal matters, the unusual recusal motion was unlikely to succeed because it was Chutkan herself who would have to voluntarily agree to step aside.
Chutkan last month set March 4, 2024, for the start of Trump's trial on charges of conspiring to subvert the results of the 2020 presidential election he lost to Democrat Joe Biden.
Trump, who is also bidding once again for the White House in 2024 against Joe Biden, pleaded not guilty to the charges in a court appearance in Washington last month.
In the motion seeking Chutkan's recusal, Trump's attorneys cited statements the judge has made at sentencing hearings for participants in the January 6, 2021 attack on the US Capitol by the billionaire Trump supporters.
At the October 2022 sentencing of a woman for her role in the assault on a joint session of Congress, Chutkan described January 6 as "nothing less than an attempt to violently overthrow the government."
She added, in an apparent reference to Trump, that it was inspired by "blind loyalty to one person who, by the way, remains free to this day."
"Her comments suggest that she reached a conclusion, before this case, that President Trump is more deserving of a term of imprisonment than the defendant she was sentencing," Trump's attorneys said.
"Judge Chutkan should recuse herself from this case and direct the Clerk to randomly assign this matter to another District Judge," they added.