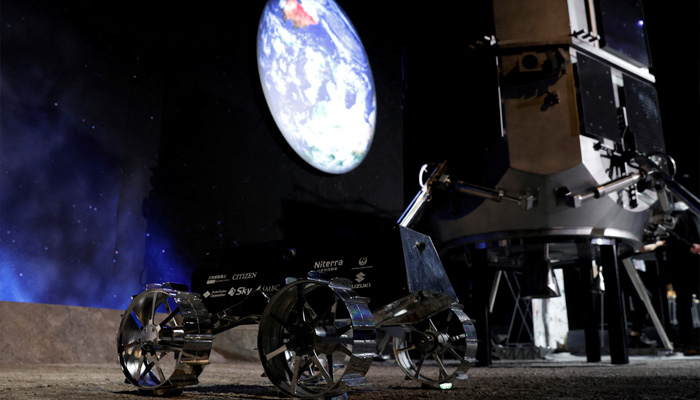 China's ambitious project to build station on moon's south pole.
China's timeline to build outpost coincides with NASA programme
China aims to land its astronauts on moon by end of this decade.
---
BEIJING: Pakistan has joined China's expanding club of partners in an ambitious project to build a research station on the moon's south pole, an area of "mystery, science and intrigue".

Pakistan's caretaker Prime Minister Anwar ul Haq Kakar, who is currently in China to attend the Third Road and Belt Forum (BRF), jointly witnessed the signing of an initial cooperation agreement with Chinese Premier Li Qiang in Beijing on Wednesday.

The China National Space Administration said on Friday cooperation would cover areas including the engineering and operational aspects of the Chinese lunar base programme.
China, which aims to become a major space power by 2030, has already secured cooperation from Russia, Venezuela and South Africa.
It has fixed a target to land its astronauts on the moon by the end of this decade.
The timeline to build an outpost on the south pole coincides with NASA's more ambitious Artemis programme, which aims to put US astronauts back on the lunar surface in December 2025, barring delays.
India created history, becoming the first ever to reach the unexplored moon's south pole — the part of the lunar surface which is permanently hidden from Earth's view — this August.
It became the fourth country in world to land on moon and first ever to land a spacecraft near its south pole, just days after a similar Russian mission failed, and the fourth overall to achieve a soft landing.
Both US and India plan to send astronauts to the moon by 2025 and 2040, respectively.
The last time a human set foot on the moon was in 1972 under the US Apollo program.