WhatsApp remains the most popular means of communication nowadays, when it comes to casual chatting as the company continues to bring innovations to the app, keeping the user feedback and preferences in view.

One of the few recently introduced features to the app is the "skip forward and backward" option, WABetaInfo reported. This tool will make watching lengthy videos shared on WhatsApp super easy.
"Specifically, users have long been requesting new tools to have better control over playing videos, and it appears that their feedback has played a pivotal role in the development of a new feature," the WhatsApp news tracker said.
It said that the feature has been rolled out with the version update 2.23.24.6 for Android, which is available to some beta testers on the Google Play Store.
With this feature, the users will be able to easily navigate within videos they receive or send, especially the longer ones without the hassle of dragging the play head to the required point in a clip.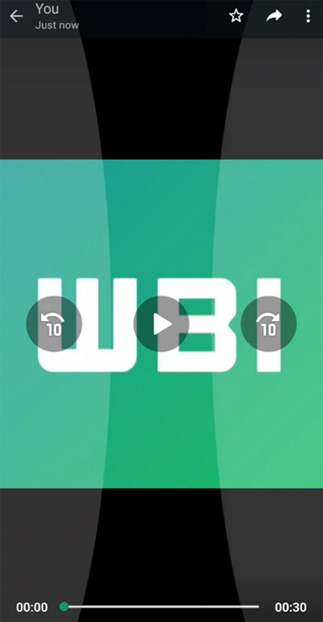 As you can see in this screenshot, it is now possible to skip forward and backward videos by double-tapping the left or right side of the screen.

This means you can now skip forward to get to the most crucial part of a video or rewind to rewatch something you might have missed without using the progress bar.
"This feature operates in a manner similar to how it works on YouTube, making it familiar and intuitive for users who are already accustomed to navigating videos on the popular video-sharing platform," WABetainfo stated.
As per the article, this feature not only saves time but also enhances content navigation as users can easily rewind to revisit a particular moment or fast forward to skip past less relevant parts.

The feature will be rolled out to even more people over the coming weeks.