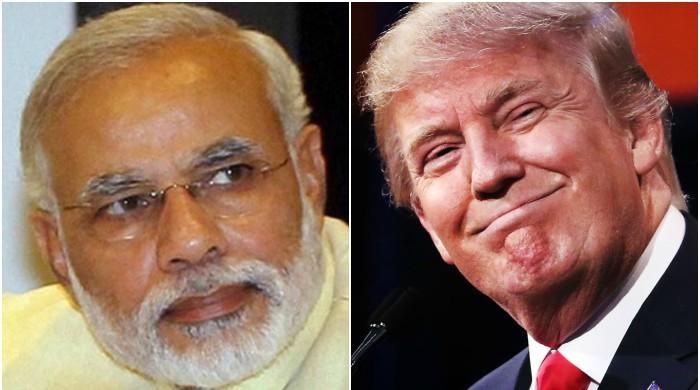 NEW DELHI: Indian Prime Minister Narendra Modi on Wednesday tweeted his congratulations to Donald Trump for winning the US presidential election and thanked him for the "friendship" shown to India during the campaign.
"Congratulations @realDonaldTrump on being elected as the 45th US President," the leader of the world's largest democracy wrote on Twitter.
"We appreciate the friendship you have articulated towards India during your campaign, @realDonaldTrump."
Trump courted Indian-American voters in the run-up to election day and released a campaign advertisement in Hindi for Diwali, the Hindu festival of lights.
In the ad Trump adapted a catchphrase used by Modi in his successful 2014 run for India's top job -- "Ab Ki Baar Trump Sarkaar," which translates into English as "This time a Trump government" -- and said he was looking forward to working with the Indian leader.
Modi echoed that sentiment in another tweet on Wednesday, telling the US president elect: "We look forward to working with you closely to take India-US bilateral ties to a new height."