KARACHI: Shagufta has been visiting the Government Children Hospital Nagan Chowrangi for the last three days. Doctors have refused to provide her two-year-old daughter with a check-up, citing non-availability of incentive by an NGO - Poverty Eradication Initiative (PEI)
Shagufta isn't the only mother bringing her child to this hospital. According to Medical Superintendent Dr Asif Zaman, on average 1,200 patients including infants visit the OPD on a daily basis.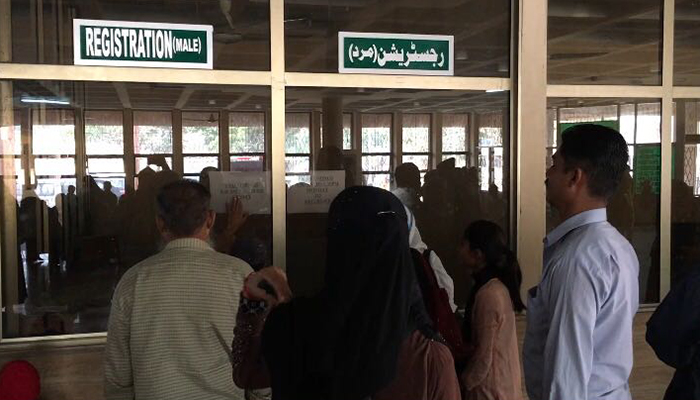 This hospital was built by Japan International Cooperation Agency (JICA) in 2014. The Sindh Government Health Department had given this project to PEI on a public private partnership basis last month after a delay over the completion of the 50-bed hospital.
PEI had a commitment to provide a performance based incentive for doctors and paramedical staff working extra hours. 25 per cent incentive was to be given to doctors and 30 per cent to paramedical staff. However, the NGO has failed to do so, resulting in the staff closing the OPD and other services.
PEI representative, Gohar Ali has accepted that the NGO had a commitment to provide a performance based incentive-which includes working extra hours, annual leaves and others. "We need at least six months to evaluate the performance of staff before these incentives are given," Ali said.
With the patients suffering, the administration of the hospital and NGO have decided that a proper framework over the incentive issue is required. In an effort to ease the suffering of patients, the OPD at the hospital has been opened after being closed for three days.