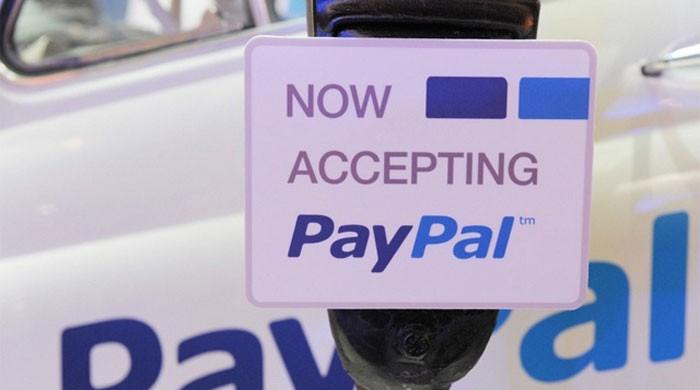 Bangladesh has allowed a state-owned bank to start operations with global online payment firm PayPal, paving way for the e-commerce firm to introduce its services in the country.
The order from the Bangladesh central bank order puts online shoppers and consumers from the country ahead of Pakistan where, despite a growing number of high-speed internet users and a strong information technology sector, Paypal services are yet to be offered.
"We just received permission. Now we will go forward with necessary procedures including signing of formal agreement with the PayPal, so that the service comes into operation soon," an officer of the Foreign Remittance Management Division of Bangladesh's Sonali Bank told the Dhaka Tribune.
"Sonali Bank will now sign agreement with PayPal soon after opening a legal channel for transaction," he said.
Officials at Sonali Bank confirmed the news.
"The much-awaited PayPal services will soon be introduced in Bangladesh now after the clearance," Sonali Bank General Manager and Chief Information Officer Mofazzal Hossain told bdnews24.com.
"We have succeeded after long discussions. We sent a proposal to sign a memorandum of understanding (MoU) to the PayPal last year. We started to act when they replied positively. Now, the entire process is finished as the Bangladesh Bank has given the clearance," he said.
It was unclear exactly when PayPal services would be introduced in Bangladesh, but the Sonali Bank official hoped that, following a meeting between PayPal and the banks MD last week, "we will soon be able to launch the services."
PayPal is a global leader in online transactions, helping people and businesses electronically transfer funds, including remittances, without any hassle.
Pakistanis still await PayPal services
The development is likely to grab the attention of internet users and online businesses in Pakistan, where a growing IT industry provides outsourcing services in the form of coding to major Western clients.
Pakistan's IT exports, which account for around 10 per cent of total services exports, were recorded at $2.2 billion annually, with Islamabad aiming to increase the figure to more than $5 billion by this year.
But, despite increased demand for online payment solutions, the government has failed to bring laws and attract e-commerce giants like PayPal.
In late-2015, the IT ministry said it was set to invite PayPal to the country, after the government eased its strict e-commerce rules and regulations that previously limited online payments for services.
In a statement, Minister of Information Technology Anusha Rahman said the government would "solicit mechanism to coordinate with international e-commerce players such as PayPal and AliBaba encouraging them to establish their setup to enable e-commerce services in Pakistan."
PayPal responded by saying it saw "Pakistan as a market with great opportunity" in its global expansion plans.
But since then, the government has apparently made no progress regarding any invitation to bring the e-commerce giant to Pakistan.