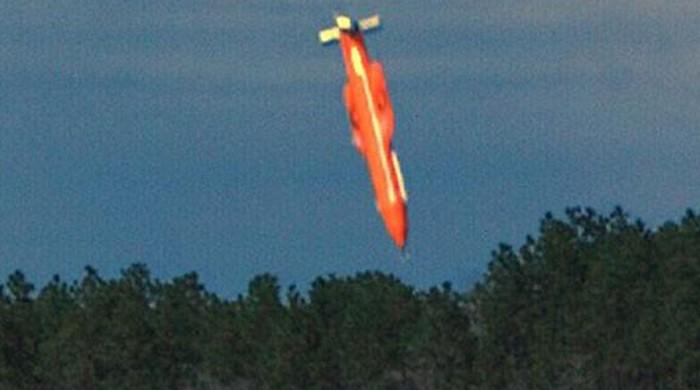 WASHINGTON: At least 36 Daesh militants were killed when the United States dropped - what it calls "the mother of all bombs" - the GBU-43 Massive Ordnance Air Blast Bomb (MOAB) in eastern Afghanistan.
The US Department of Defense posted a video of the strike on Twitter with the caption: "A MOAB bomb strikes Isis cave and tunnel systems in eastern Afghanistan. The strike was designed to minimise risk to Afghan and US forces."
This weapon was used against Daesh-K and their sanctuary inside Afghanistan," General John Nicholson, commander of Nato forces, told reporters. "The purpose of this operation was to eliminate their sanctuary inside Southern Nangarhar... The weapon achieved its intended purpose."
Designed in 2002, the MOAB, which weighs around 10,000 kilogrammes, is one of the most powerful conventional weapons in existence.
It was the first time the United States has used this size of bomb in a conflict. It was dropped from a MC-130 aircraft in the Achin district of Nangarhar province, close to the border with Pakistan, Pentagon spokesman Adam Stump said.
The GBU-43 is a 21,600 pound (9,797 kg) GPS-guided munition and was first tested in March 2003, just days before the start of the Iraq war.
President Donald Trump touted the bombing as evidence of a more muscular US foreign policy since he took office in January after eight years of President Barack Obama.
He described the bombing as a "very successful mission."
The security situation in Afghanistan remains precarious, with a number of militant groups trying to claim territory more than 15 years after the US invasion which toppled the Taliban government.