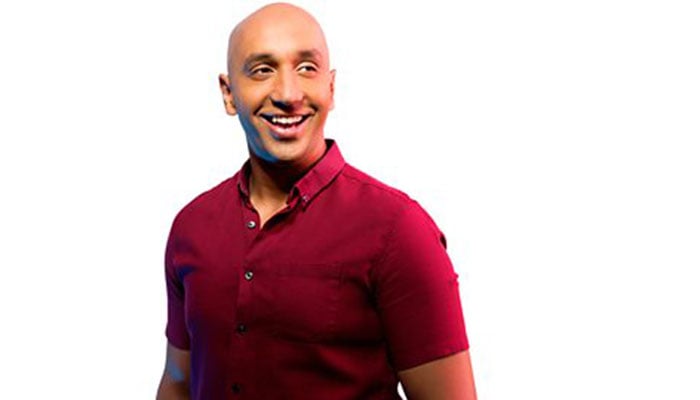 LONDON: Disgraced BBC radio presenters Tommy Sandhu and DJ Sachy have been dropped as hosts of the high profile "Newham Under The Stars" after the BBC suspended several staff members for making racist and homophobic comments against Pakistanis, Muslims and homosexuals.
The musical event which will take place across four days in London from August 17-20 and celebrates music from around the world. They were due to host the August 18 night, which showcases South Asian music, but were replaced in the wake of the recent Whatsapp scandal that engulfed the BBC Asian Network, where they were part of a group that had made homophobic, sexist and anti-Pakistani remarks.
High profile presenter Tommy Sandhu was suspended after being found to be part of the racist Whatsapp group. DJ Sachy, along with Kejal Kamani, was reportedly fired from the station. 
The fourth member of the group, Asheesh Sharma, was also suspended. BBC Asian Network host Nadia Ali will now host the event with the help of music producer DJ Vix.
Meanwhile, BBC is set to cause further anger by bringing Tommy Sandhu back on the air at the multi-million pound publically funded station Asian radio station despite the outrageous messages directed against Pakistanis on the Whatsapp group. 
A source inside BBC said that efforts are going on inside the BBC to cover up the Whatsapp scandal which has exposed how anti-Pakistani feeling is widespread inside the BBC Asian Network.
One of the men in the group suggested they refuse to play any music by Pakistanis on the breakfast show even though the network was set up to cater to all Asian groups. This is not the first time that BBC Asian Network has been accused of anti-Pakistani bias. 
On several occasions, it has emerged that BBC Asian Network's hosts and DJs refused to give due coverage to Pakistani arts and culture and went out of their way to show intolerance towards Pakistani music and musicians.
Another message in the Whatsapp group referred to BBC's British Pakistanis entertainment reporter Haroon Rashid as a 'Paki' – a racist derogatory term used to attack Pakistanis and to attack their origin.
It was discussed in the group that one of the DJs who worked with British Pakistani presenter Noreen Khan had been converted by 'Pakis'. When one of the men did some work with Noreen Khan, another BBC Asian Network DJ, they were asked on the messaging group "have them Pakis converted you?", according to sources who revealed evidence to British media. And sexist comments were also made about female Asian Network staff, including young assistant producer Amanpreet Kaur.
Sources close to Sandhu claimed he did not make derogatory comments himself and was simply part of WhatsApp groups where some of the remarks were made but the BBC source said that Tommy Sandhu didn't object to comments and didn't raise complaints and remained an active member of the group.