Looking back: A year of #MisYou
Updated Saturday Dec 30 2017
Pakistan's most successful Test captain Misbah-ul-Haq and the country's greatest batsman Younis Khan bid goodbye to international cricket together in 2017, leaving their fans with decades of memories to cherish.
As we see off this year, let's re-live the ten best memories #MisYou gave us.
Top of the world 
Misbah led Pakistan to the country's greatest moment in Test cricket, when he lifted the enviable Test mace as the team embraced the number one spot in ICC Test team rankings for the first time in 2016. 
Although the top spot was short-lived, the occasion was the proudest moment in Pakistan Test history and, of course, the highlight of Misbah's career as captain.
Push-ups: the new way to celebrate 
Misbah capped off a brilliant century at Lord's during England tour of 2016 with an unforgettable celebration: the push-ups.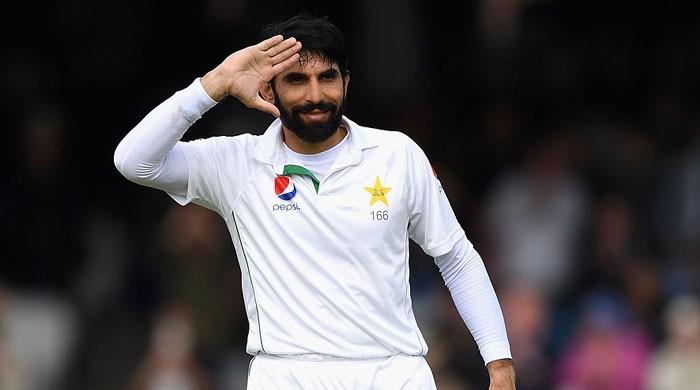 At 42 years old, Misbah became the sixth oldest player in Test history to make a century. But what followed was the highlight of the day: he saluted the Pakistan flag flying above the Pavilion and performed a series of push-ups that left his teammates and fans equally amused. 
The skipper later said the Lord's century was the top inning of his career. He also revealed that the push-ups were for the trainers of the Pakistan Army. "I promised them [army trainers] I would do 10 push-ups if I score a century on this tour."
Series draw against England
It wasn't just the push-ups that were awesome. Guided by Misbah's sure-footed captaincy, Pakistan went on to draw the Test series against England 2-2 during the summer of 2016 – a remarkable feat given how tough England prove to be in their home conditions.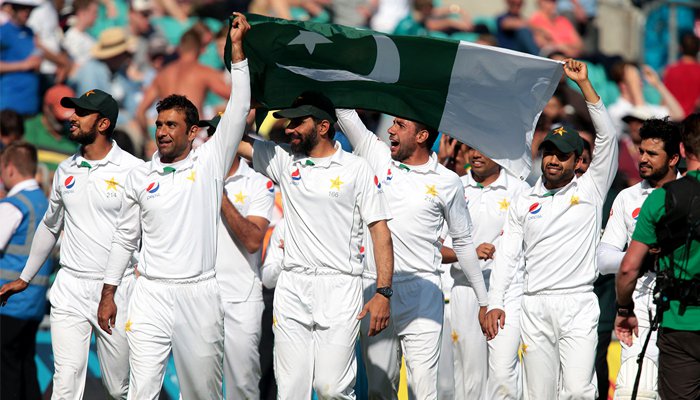 Equalling Sir Viv Richards' fastest century record
Misbah – always the steady one – broke away all stereotypes when he equalled West Indian legend Sir Vivian Richards' record for the (then) fastest century in Tests, reaching the milestone in 56 balls against Australia in Abu Dhabi in November 2014.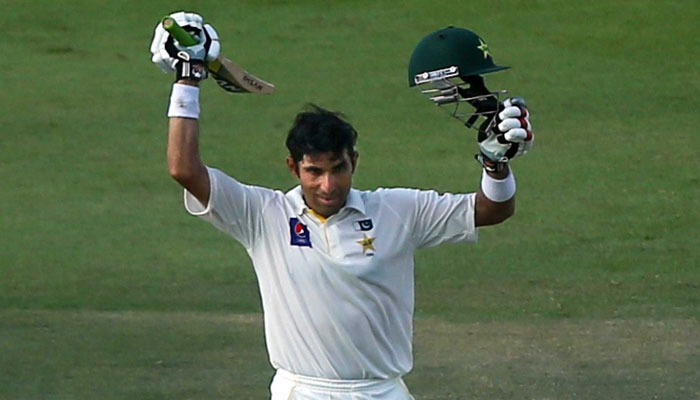 Former New Zealand skipper Brendon McCullum smashed Misbah and Sir Richards' jointly-held record in February 2016 with his 54 ball ton against Australia.

Most successful Pakistani and Asian captain
Misbah became Pakistan's most successful Test captain ever following the conclusion of the series against New Zealand in UAE in November 2014.
Two years later, he became the most successful Asian captain by winning his 10th series (against West Indies in October 2016), surpassing the Indian duo of Saurav Ganguly and MS Dhoni, who both had won nine Test series each.
T20 World Cup title
The batting legend Younis Khan captained Pakistan to its maiden T20 World Cup title in 2009, in one of the proudest moments for the cricket-loving nation. 
Chasing 139 against Sri Lanka, Pakistan won by eight wickets to lift the trophy at The Oval on June 21, 2009. 
Double century vs India in Bangalore Test, 2005
In what will be remembered as one of the classiest and most resilient batting performances, Younis Khan scored 267 and 84* to lift Pakistan to 168-run victory against India in Bangalore Test, 2005.
After a difficult start by Pakistan, Younis along with his captain Inzamam reconstructed Pakistan's innings and added 324 runs for the third wicket, spending 690 minutes on the crease to hit 267.

218 vs England at The Oval, 2016
Pakistan were 1-2 down in the four-match series and the fourth Test was a must-win to avoid a series loss. Replying to England's first innings score of 328, Younis smashed 218 to help Pakistan post 542, with a lead of 214 runs. Pakistan went on to win the Test by 10 wickets.

175* vs Australia at Sydney, January 2017
With his inning of 175 not out against Australia in Sydney Test at the start of the year, Younis Khan became the player to score a century in all Test-playing countries.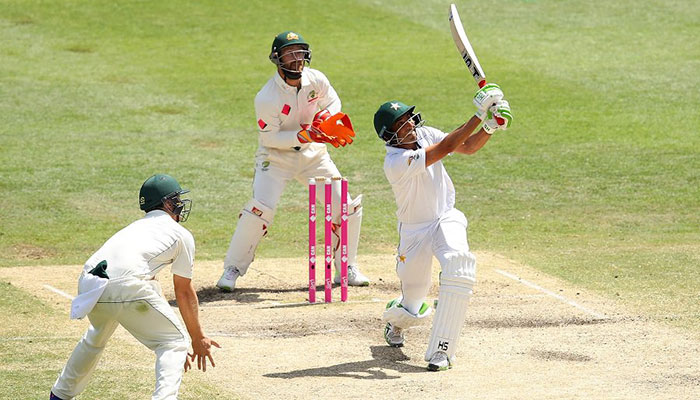 Although Pakistan lost the Test by 220 runs, Younis Khan's 175* made up 55% of Pakistan's total score of 315 in the innings.

Triple century vs Sri Lanka in Karachi, 2009
The Man from Mardan joined Hanif Mohammad and Inzamam ul Haq to become Pakistan's only third triple centurion when he scored 313 against Sri Lanka at Karachi's National Stadium in March 2009.
In that ill-fated series, Younis batted for 760 minutes and faced 568 deliveries to achieve the feat, clearly one of his greatest knocks of all time.

Along the way, #MisYou gave us many friendship goals as well..
For instance, when they went fishing on Pakistan's tour to New Zealand in 2016 and showed off the fish they caught. 
Or how about some shared laughter on the field?
Or even better, a trophy?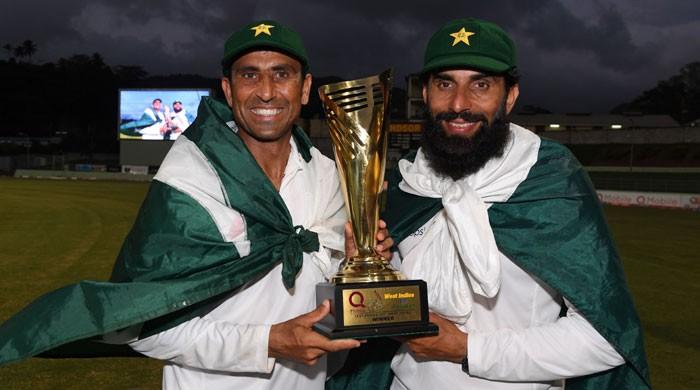 We #MisYou.
This article is part of Geo.tv's look back at 2017