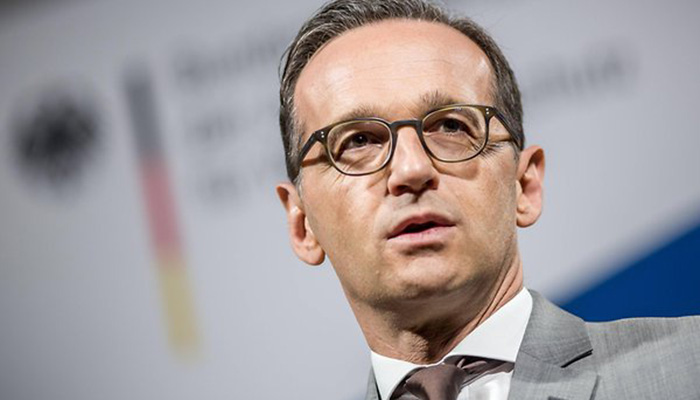 BERLIN: Germany's justice minister has fallen victim to the rules he himself championed against online social media, as one of his tweets was deleted following several complaints, Bild daily reported Monday.

The tweet dated back to 2010, when Heiko Maas was not yet a minister.
In the post, he had called Thilo Sarrazin, a politician who wrote a controversial book on Muslim immigrants, "an idiot".
Maas told Bild on Monday that he "did not receive any information from Twitter about why the tweet was deleted, or whether it would be deleted from Twitter."
But he added that "there are things that I would no longer tweet today."
"I've learnt that over the years," he said.
A new law that came into force on January 1 requires social media giants to remove hate speech and other illegal content, or risk fines of up to 50 million euros ($57 million).
Under the legislation, companies like Twitter and Facebook would have 24 hours to remove posts that openly violate German law after they are flagged by users.
Germany adopted the measure, one of the toughest in the world, after a surge in racist and incendiary speech online, particularly since the arrival of more than one million asylum-seekers since 2015.
Far-right politician Beatriz von Storch became the first high-profile individual to run afoul of the new rules and saw one of her posts deleted from both Twitter and Facebook.
Von Storch, deputy leader of the anti-immigration AfD party's parliamentary group, had criticised Cologne police for sending a New Year's greeting in Arabic on Twitter.
But critics of Maas' new law argue that it stifles freedom of speech.

Several parties, including the AfD, the pro-business FDP, far-left Linke as well as Chancellor Angela Merkel's Bavarian allies CSU, want the law scrapped or amended.
Maas' party, the Social Democrats, however, are holding firm.