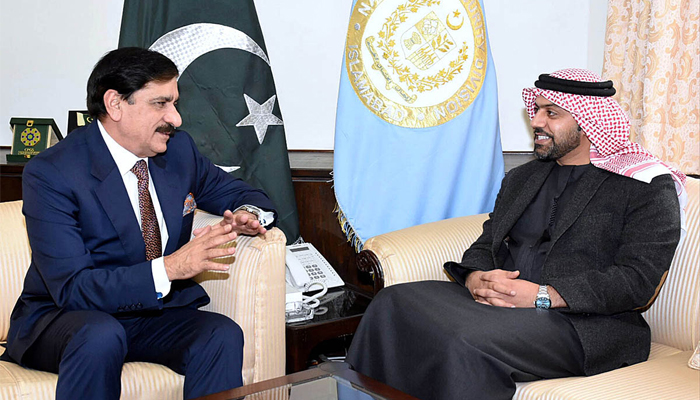 ISLAMABAD: Pakistan's national security adviser and the UAE's ambassador to Islamabad agreed here on Thursday that the two nations should work together to take bilateral relations to further heights.

In a meeting here, Lieutenant General (retd) Nasser Khan Janjua and Ambassador Hamad Obaid Ibrahim Salem Al Zaabi decided to enhance engagements to promote two-way relations.

Janjua said Pakistan and the UAE have the most cherished relationship, blessed with the close bond of common faith and solid friendship. He also paid tribute to the Emirates' late leader Sheikh Zayed Bin Sultan Al Nahyan.
The ambassador said he had been undertaking a number of visits to different parts of Pakistan — including Punjab, Sindh, and the tribal areas — to explore the cooperation opportunities in various fields.

In the coming days, he said he would be visiting Karachi to explore more opportunities for investments and ongoing cooperation.

The ambassador reaffirmed the UAE's commitment to extend all possible support and assistance to Pakistan in all areas of mutual interest.