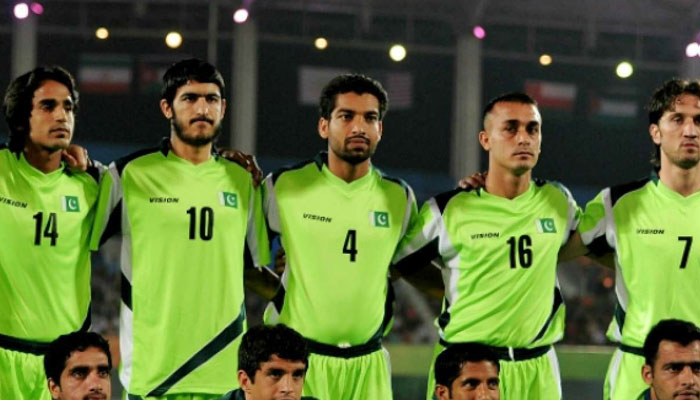 DUBAI: The world Football governing body FIFA restored the membership of Pakistan Football Federation by lifting the suspension it imposed on Pakistan due to the third party's interference.

A letter from FIFA's secretary general Fatma Samoura, addressed to PFF's secretary general, was released to media by the officials of PFF with says "lifting of the suspension of the Pakistan Football Federation."
The letter says that since the PFF has successfully taken over the offices along with control on accounts of PFF, the suspension of PFF is lifted with immediate effect.
The letter refers to the communication made by the office of PFF secretary-general to inform the FIFA about the development following Lahore high court order to the earlier court-appointed administrator to handover PFF offices to Faisal Saleh Hayyat led group of the PFF, which FIFA considers to be the legitimate body of football in Pakistan.
Under these circumstances and bearing in mind the abovementioned developments, the suspension of the PFF is lifted with immediate effect. This means that all of PFF's membership rights have been reinstated, as defined in article 13 of the FIFA Statutes, with immediate effect," the latter states.
"Consequently, PFF's representative and club teams are again entitled to take part in international competitions. This also means that PFF's members and officials may benefit from development programmes, courses and training from FIFA and the Asian Football Confederation (AFC). Finally, FIFA member associations may again enter into sporting contact with PFF and/or its teams," it added.
FIFA had earlier suspended Pakistan Football Federation in October 2017 saying that the PFF offices and its accounts were in control of a court-appointed administrator, which constitutes a violation of the PFF obligations to manage its affairs independently and without influence from any third parties in accordance with the FIFA Statutes.