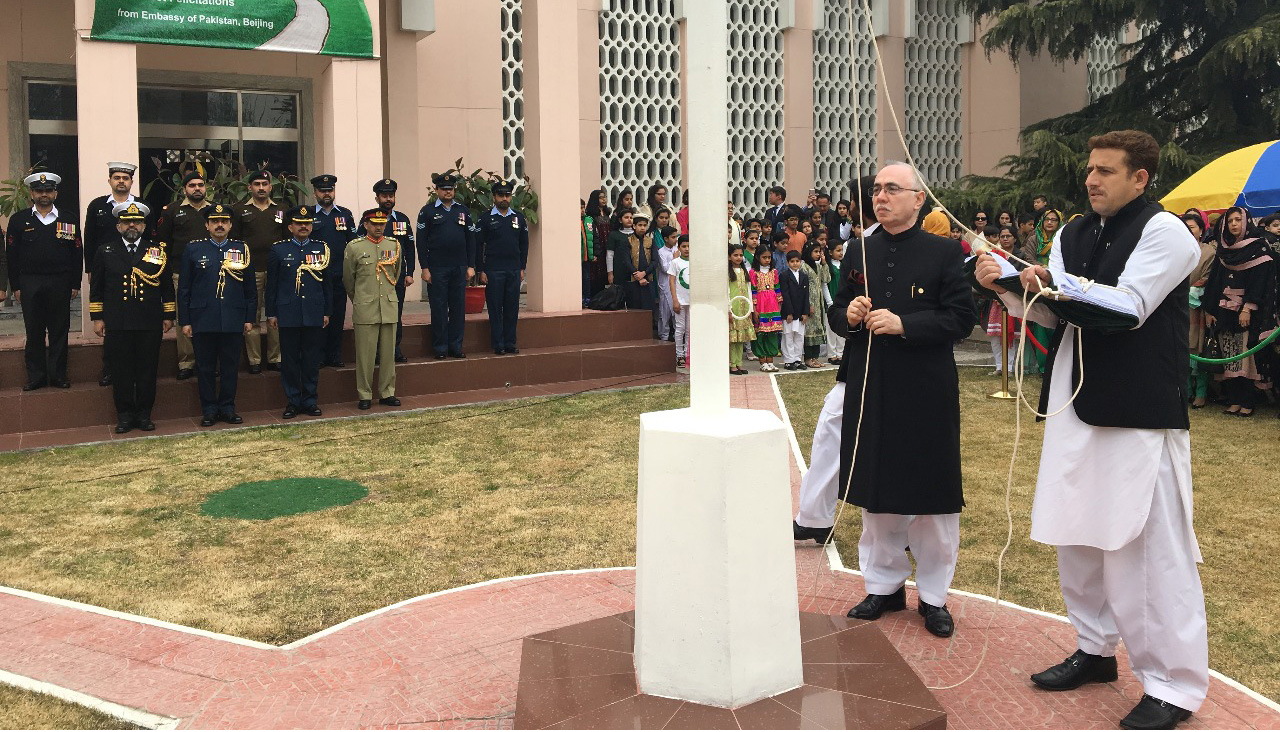 BEIJING: The Pakistani embassy in Beijing celebrated Pakistan Day today with a flag hoisting ceremony.

The ceremony started with the recitation of the Holy Quran followed by the national anthem. Masood Khalid, the Pakistani ambassador to China, raised the flag with the national anthem tune playing and the Pakistan Army officers at the embassy saluting the flag.
The ambassador commended the Pakistani community in bringing honour to the country and realising the dreams of the founding fathers to attain glory for Pakistan. He also highlighted the importance of the Pakistan-China relationship and CPEC. He said, "both countries desire development peace and stability in the region".
He also read out President Mamnoon Husain's message which said, "We should always work hard to make the nation proud. We need to reiterate our strong resolve to always uphold the values of determination and dedication for Pakistan".
Relaying Prime Minister Shahid Khaqan Abbasi's message, the ambassador said, "Pakistan is a great nation and people should remember the sacrifices of the martyrs".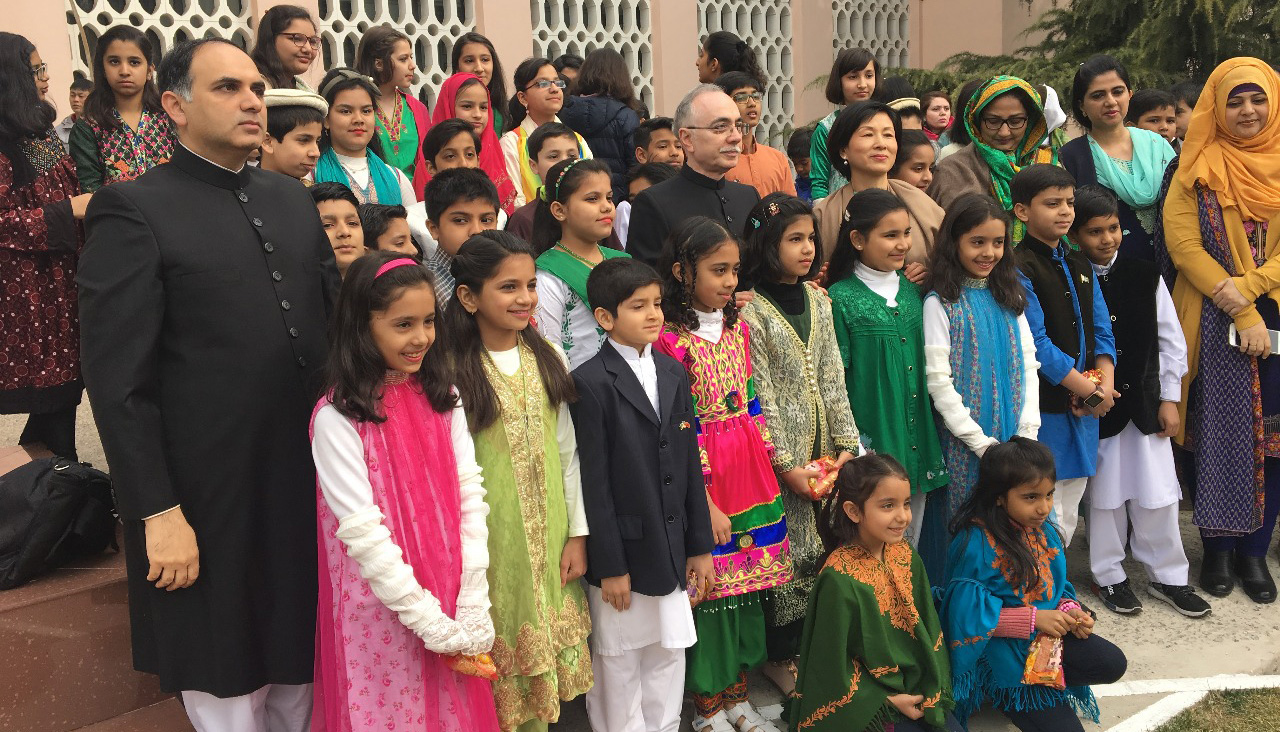 A large number of people from the Pakistani community attended the ceremony expressing their love for their country while students from the Pakistan Embassy College Beijing presented national songs.
Later in the day, the Pakistani Embassy will be hosting a banquet to celebrate the day which will be attended by a high number of Chinese officials, ambassadors from different countries, members of the business community and Pakistanis living in the country.