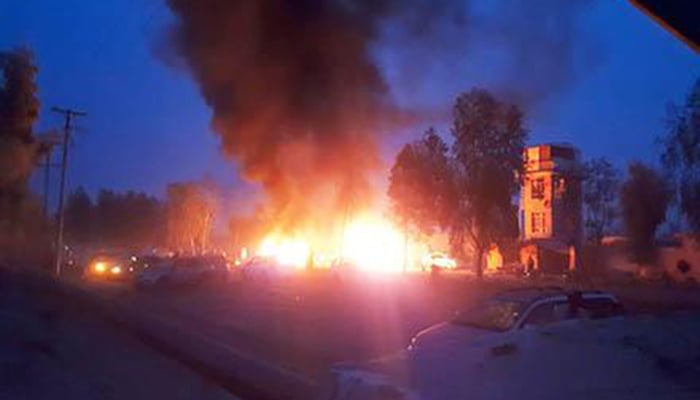 LASHKARGAH: A car bomb explosion in Lashkargah City in Helmand province on Friday evening killed 15 people and wounded 51 others, local officials confirmed.
Helmand governor's spokesman Omar Zwak said the explosion happened close to a local stadium in the city.
According to Afghan police officials, the explosion happened at the entrance of the stadium in Lashkargah after a wrestling match taking place at the venue had ended.  
President Ashraf Ghani in a statement condemned the attack and said "the enemies of Afghanistan cannot prevent the celebration of traditional, religious and cultural events in the country".
United Nations Assistance Mission in Afghanistan (UNAMA) also confirmed the incident and said on twitter "verifying disturbing reports of attack outside sports stadium in Helmand.
"Attacks directed at civilians are clear violations of international humanitarian law and may amount to war crimes."

No group has claimed responsibility of the explosion.
The incident comes two days after a suicide bomber blew himself up near near the Kart-e Sakhi shrine in Kabul, killing at least 32 people and wounding 52 as the Afghan capital celebrated the Nawruz holiday marking the start of the Persian new year.
The explosion underlined the threat to Kabul from militant attacks despite government promises to tighten security in the wake of an attack in January that killed around 100 people.