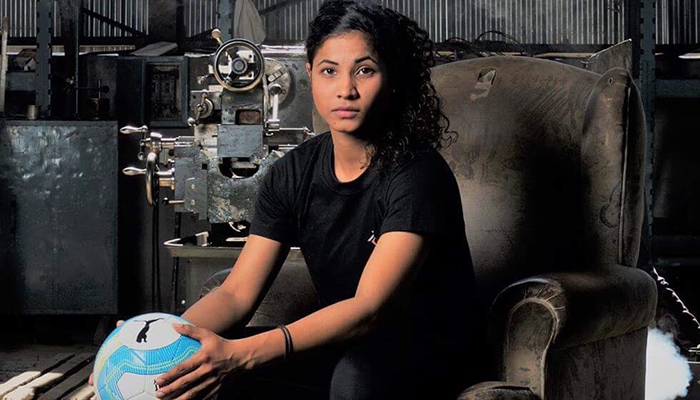 KARACHI: Pakistan women football team's captain Hajra Khan will add another feather to her cap next month when she'll be playing a world record football match at the lowest altitude point in the world.
Hajra is one of the various players from 29 countries who will be taking part in a football match to be played at the shore of the Dead Sea in Jordan on April 5.
"I am in Jordan with Equal Playing Field to be part of the world record lowest altitude football match at the Dead Sea. I am part of the squad to play the match," Hajra told Geo.tv.
"We are a mix of 29 different nationalities," she informed.
Hajra, who was also part of the delegation that brought FIFA World Cup's original trophy to Pakistan last month, added that she will be conducting certain football clinics with girls from smaller cities.
"We trek from Dana to Petra and then the Dead Sea," she said.
The organization, Equal Playing Field, had earlier organized the highest altitude football match at the Mount Kilimanjaro.