'They pulled me out of the ladies' room, forced me to go men's instead'
Institute of Business Management recently held discussion featuring transgender people as well as experts from various fields to shed light on awareness about transgender rights
Updated Sunday Apr 22 2018
At a conference where one of the speakers was a transgender person, a famous Pakistani journalist told me the time to talk about transgender rights is far [from now], according to Hira Zainab, a student who also runs a non-governmental organisation.
Interestingly, in a country that puts the number of transgender persons at 10,418 — according to the sixth Population and Housing Census held late 2017 — but which transgender people and activists themselves claim could be anywhere between 300,000 to upwards of 500,000, it comes as no surprise that influencers and those in power believe the issue is of little-to-no consequence.
The Institute of Business Management — the college where Zainab studies — recently held a discussion featuring multiple transgender people as well as panellists from various fields, including the corporate world and media. It aimed to shed light on how crucial the goal is to creating awareness about transgender rights and actually working to achieve it.
The challenges Pakistani transgenders face are not just limited to identity cards or voting but extend to day-to-day activities, which hinder them from living in communities other than their Guru-led ones, trying to get accommodation on rent, and pursuing careers.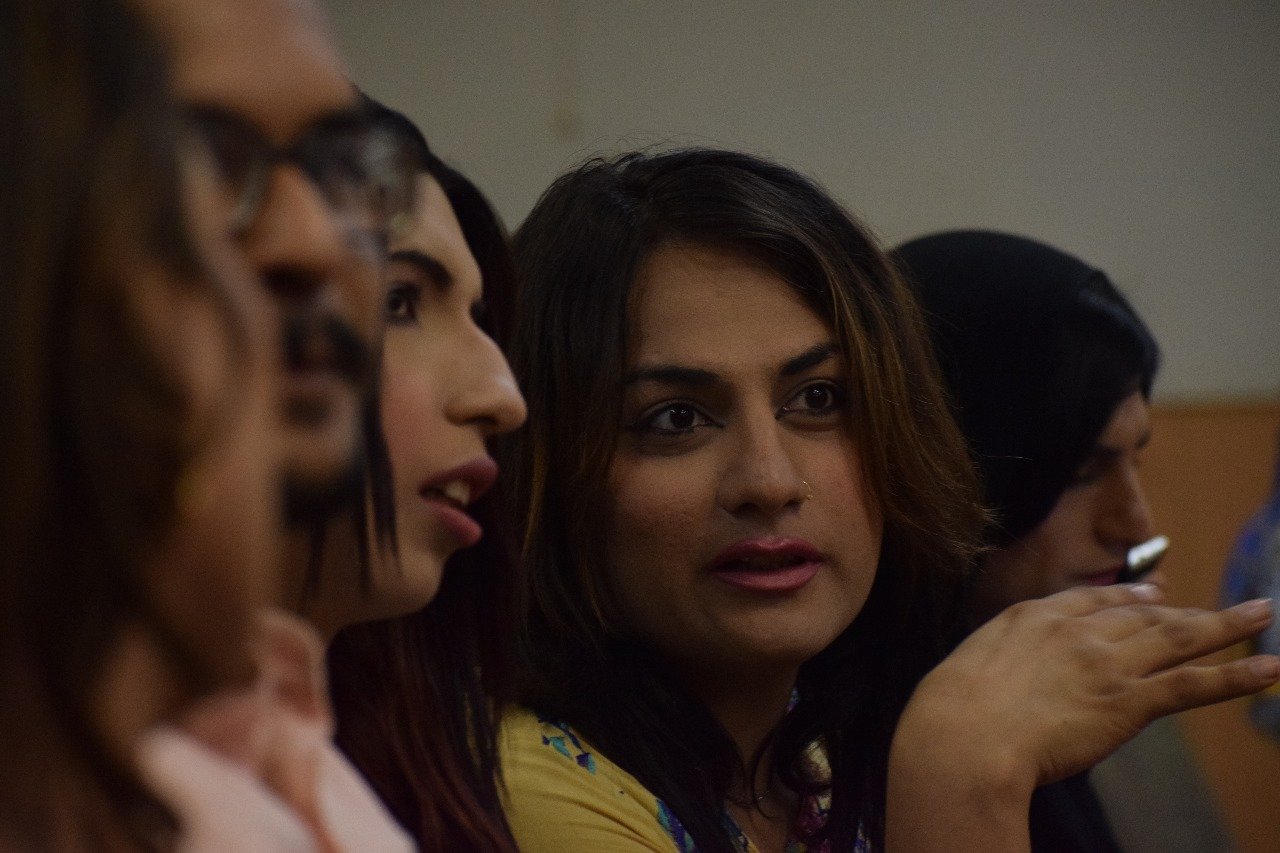 In fact, Hiba, a transgender speaker, spoke of how she was shunned from family events because of "what people and other relatives would think of the family".
"We come from the womb same as any other … It's not my parents' fault either … so why are we thought of as curses to our communities?"
Many landlords resort to gimmicks like offering available spaces on double the usual rent in order to deter transgender people from occupying it and force them away from the supposedly 'decent' neighbourhoods.
This pushes transgender persons back into closely-knit communes where they reside in seclusion, under the leadership of their Gurus, and every transgender person knows the other. However, the lack of proper employment keeps these transgender communities poor, facilities-less, and illiterate.
In May 2017, Meral Kazmi, a SZABIST student whose entrepreneurship venture turned into an art house, took up a project with her peers wherein three transgender persons modelled as people belonging to their dream careers — chef, lawyer, and doctor — and photographed, the result of which was painted as a mural outside the campus.

Once it was complete and the costumes being wrapped up, however, one of those three broke down into tears, saying how a transgender person getting a proper job could not "be real, ever".

While this is something that can be worked upon, the root of the problem stands with a lack of initiative and the hesitance to step up. Kazmi herself explained how a businessman once told her that he would willingly hire transgender people but it would be after someone else does for the first time.
Yet there are transgender people like Lahore-based Simi Naz, who holds herself in high regard and believes in "snatching rights" from those in control.
"I'm not going to whine about it. I was born very beautiful, I have pretty eyes. I dance… yes, I dance every night in front of 250 people and that's okay because I enjoy it and it gets me three square meals a day."
But fear of the unknown is a major restraint, which further exacerbates the problem, says Naaz Fancy, a marketing and advertising executive who was present at the event as a panellist. 
When people try to distance themselves from transgender people and fail at trying to get to know them, they become anxious in their presence.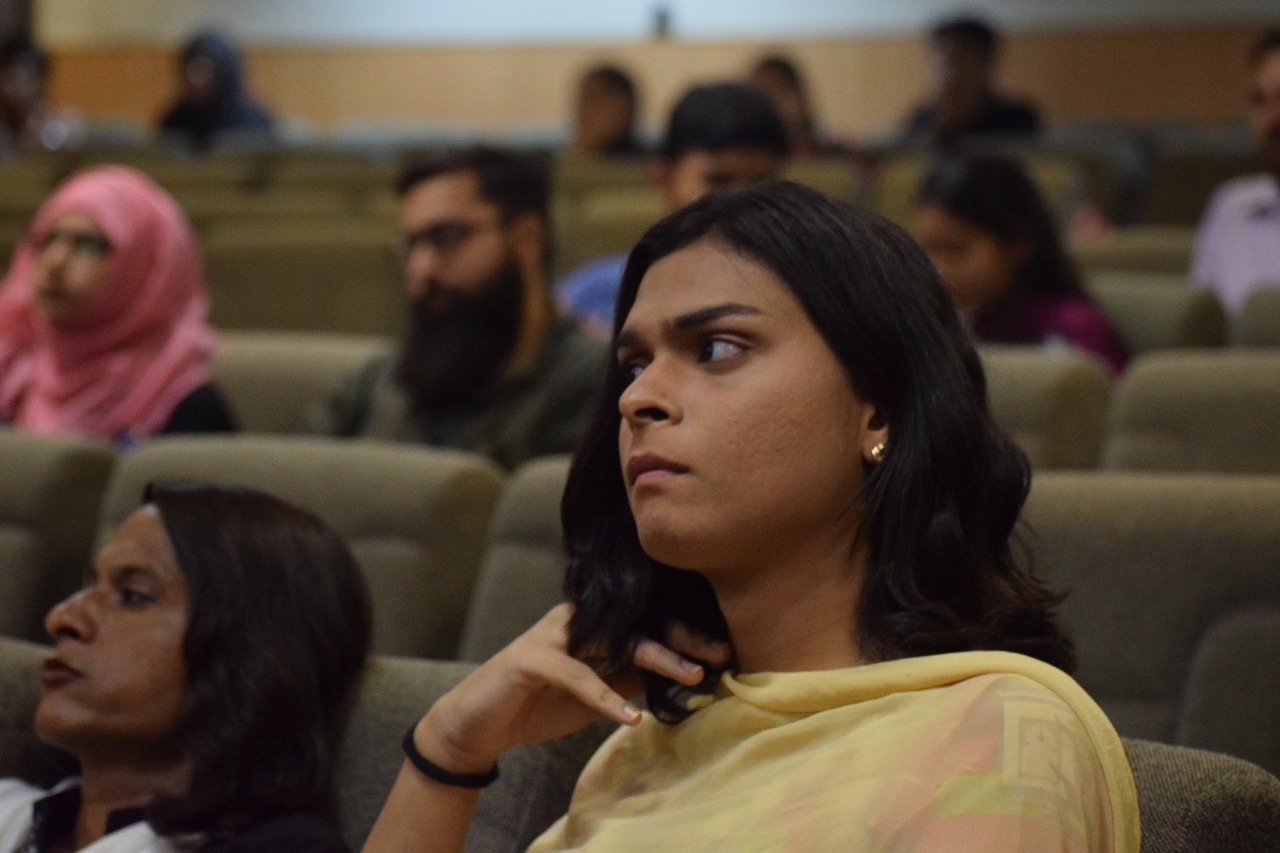 Aradhiya Khan, another transgender person whose brother Salman is a social activist, perfectly captured this conundrum in her story, where she narrated how she was once forcefully pulled out of the ladies' room at a restaurant where she worked at and ordered to go the men's room instead.
And every Pakistani citizen knows full well how common it is for transgender people to be chased, harassed, and hooted and catcalled at. Once, when visiting a state hospital for medical attention, Hiba recalled that she and a friend were followed by random boys who kept repeating: "Do these 'things' [transgender people] get sick too?"
"Constitution states that every citizen has equal rights," chimed in Sabin Agha, a seasoned journalist.
"The social structure is such that the common man is not provided proper awareness and maturity" to understand acceptance and inclusivity. "We have outright denied transgender people their rights — social level at the very least."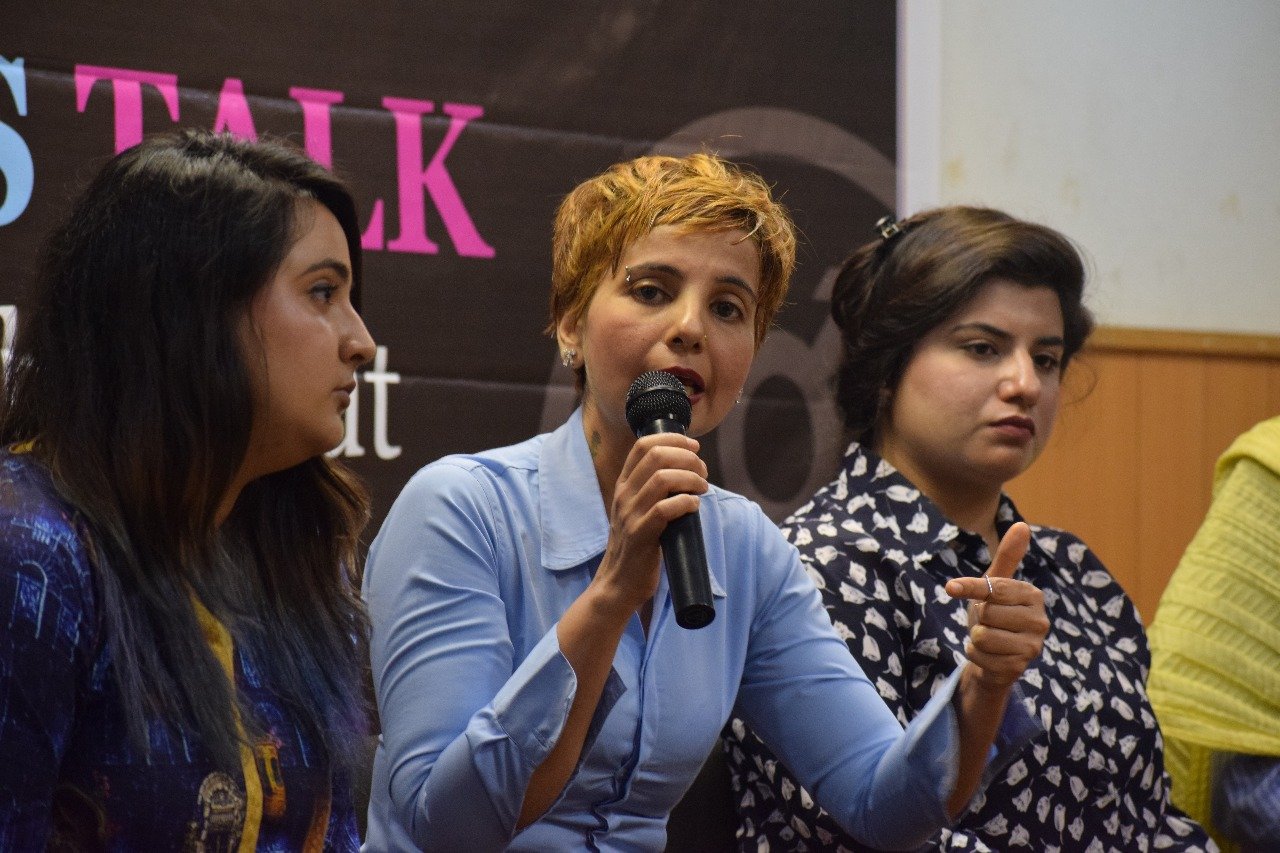 The non-existence of gender diversity is a "denial, primarily due to religion and [lack of] education", Agha said.
As transgender people struggle to get an education — like Nisha Rao, an LLB graduate who hopes to become a judge someday and has begged on the streets to pay tuition — it is now on the common Pakistani to step forward in being accepting and understanding.
While the corporate sector has the money, voice, and power to do more for equal opportunities, it is, according to Fancy, "still stuck on women; transgenders are a far cry". But there is hope, however small it may be, because of people like Zainab, who says she would help everyone get a job regardless of their race, gender, sexuality or ethnicity.
"We are humans, sitting here to discuss why our fellow humans are not being given their basic rights," she said.
"It doesn't get worse than that."