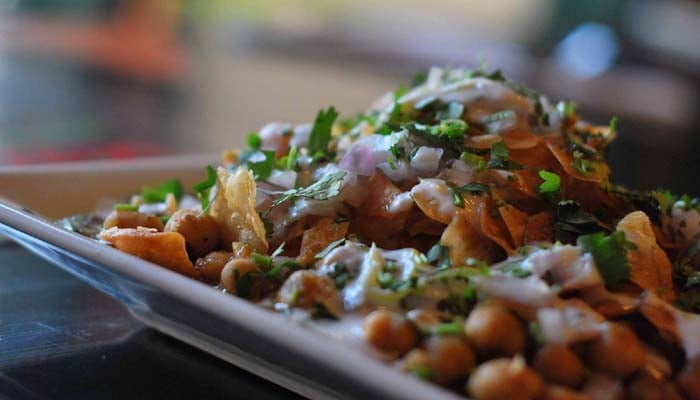 Ramazan has us all craving samosas, jalebis and pakoras and the food at corner shops or stalls outside eateries looks absolutely irresistible.
Although, the food might look and taste good the question remains whether it was cooked in a clean environment or not.
Here's a list of eateries in Karachi offering hygienic food that will satisfy your Iftaar cravings:
Mirchili
A top favourite for South Asian food, Mirchili offers a wide array of chaats, dahi baray and bun kebabs. Whether it's pani puri, sev puri, chilli chips chaat, dossas or idli that you are craving – the eatery makes them to perfection and ensuring utmost hygiene. Mirchili uses mineral water in making the chutneys for chaats and has strict guidelines that must be adhered to while preparing the food.
With prices per plate ranging between Rs165-Rs395, Mirchili is a good choice for those looking for delicious and clean food without leaving a hole in their wallet.
Chatkharay
Chatkharay is another favourite for chaats and the eatery ensures that everything is made in a clean environment. The eatery located in Karachi's Khadda Market also offers a wide range of samosas and pakoras especially during Ramazan.
The owner of the eatery, Nasreen Hamid, stressed the importance of closed spaces to maintain cleanliness while cooking food.
Sharing how they ensure the food is fresh every day, Hamid said, "We only cook the absolute necessary amount every day to ensure fresh that we serve Iftaar every day."
With prices per plate ranging between Rs170-Rs460, Chatkharay is another great option for Iftaar. The samosas are priced at Rs25 each and pakoras are Rs160 per 250 grammes.
Nimco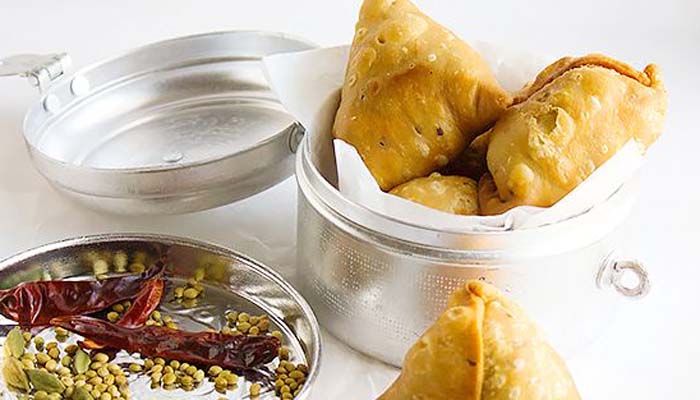 Be it jalebis, spring rolls or samosas, Nimco has been an all-time favourite since its launch twenty years ago.
To make it even better, Nimco not only offers fried samosas and rolls but also frozen ones so you can go home and fry or bake them as you wish.
Nimco has through all these years not only maintained the taste of the food it offers but also a hygienic environment and professional packaging.
The head manager of Nimco, Salman, shared that company has a set of guidelines that workers must follow and they are directed to wear gloves when attending to customers. Even though Nimco's price point is on the reasonable side we use the best quality of oil and protein, he added.
With prices ranging from Rs25 to Rs350, you can stock up on delicious Iftaar items from here.
HomeChef
If you are not in the mood to cook or go out for Iftaar, then HomeChef is perfect for you.
The delivery website offers Iftaar from a list of home-based eateries and all you have to do is order online or through their application.
HomeChef CMO Shahryar Khan assured that there is an entire department dedicated to training and providing guidelines to home cooks on quality control and hygiene.
"If the home cooks fail to follow the rules they are asked to leave HomeChef," Shaharyar said.
The HomeChef CMO further said that one important point the team stresses on is the importance of discarding food that is more than a day old.
HomeChef is offering three category options this Ramazan which are fresh, chill and frozen food. The purpose of offering frozen food is to allow the customer to bake or fry their own food without going through the trouble of cooking it. While, in terms of fresh food, one can have anything delivered to them one hour before Iftaar.
Be it parathas, nuggets or burger patties or chicken cheese karahi and desserts, you can order food from HomeChef while being in the comfort of your home. You can also order the frozen items and make them later or even have them for Seher.
The items depending on whether frozen or cooked are priced between Rs250-Rs900.
Nu-track
If you are aiming to lose weight or staying away from fried foods during Ramazan then Nu-track is the place for you.
The start-up started by two LUMS graduates focuses on delivery of healthy and hygienic food. Nu-track has created a professional kitchen following international standards in terms of their cleanliness and hygiene and has hired a team of professional cooks. The team of Nu-track promises the best quality meals so that this Ramazan you live healthy and are in control of your diet.