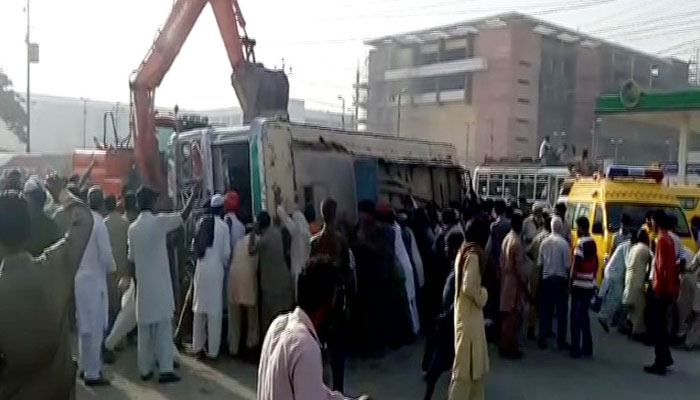 KARACHI: At least two people were killed and seven wounded in wee hours of Sunday morning when a speeding bus overturned near Korangi's Veta Chowrangi area, Geo News reported.
All the seven wounded have been shifted to the hospital where they are being treated. The deceased succumbed to their wounds on their way to the hospital. 
Last year, one person was killed when a bus overturned in the metropolis' Korangi area, while three other people had been injured in the accident.
Earlier this month, at least four people were killed and seven wounded when a bus and a semi-trailer truck collided near Sahianwala Interchange.
According to rescue sources, the accident had occurred when a passenger bus travelling from Multan to Rawalpindi crashed into a semi-trailer, resulting in one part of the bus being completely obliterated.