ISLAMABAD: In a first for Pakistan, world's biggest passenger airplane — Airbus A380 — landed at the New Islamabad International Airport on Sunday.

The Emirates' special one-off A380 flight to Islamabad took off from Dubai on Sunday morning with celebrities, officials and journalists on board, Gulf News reported.
In a landmark for Pakistan's aviation history, the A380 flight arrived in Islamabad at 12:10pm (PST) with 625 on board.
The flight was fully booked with commercial passengers, except for a small official delegation.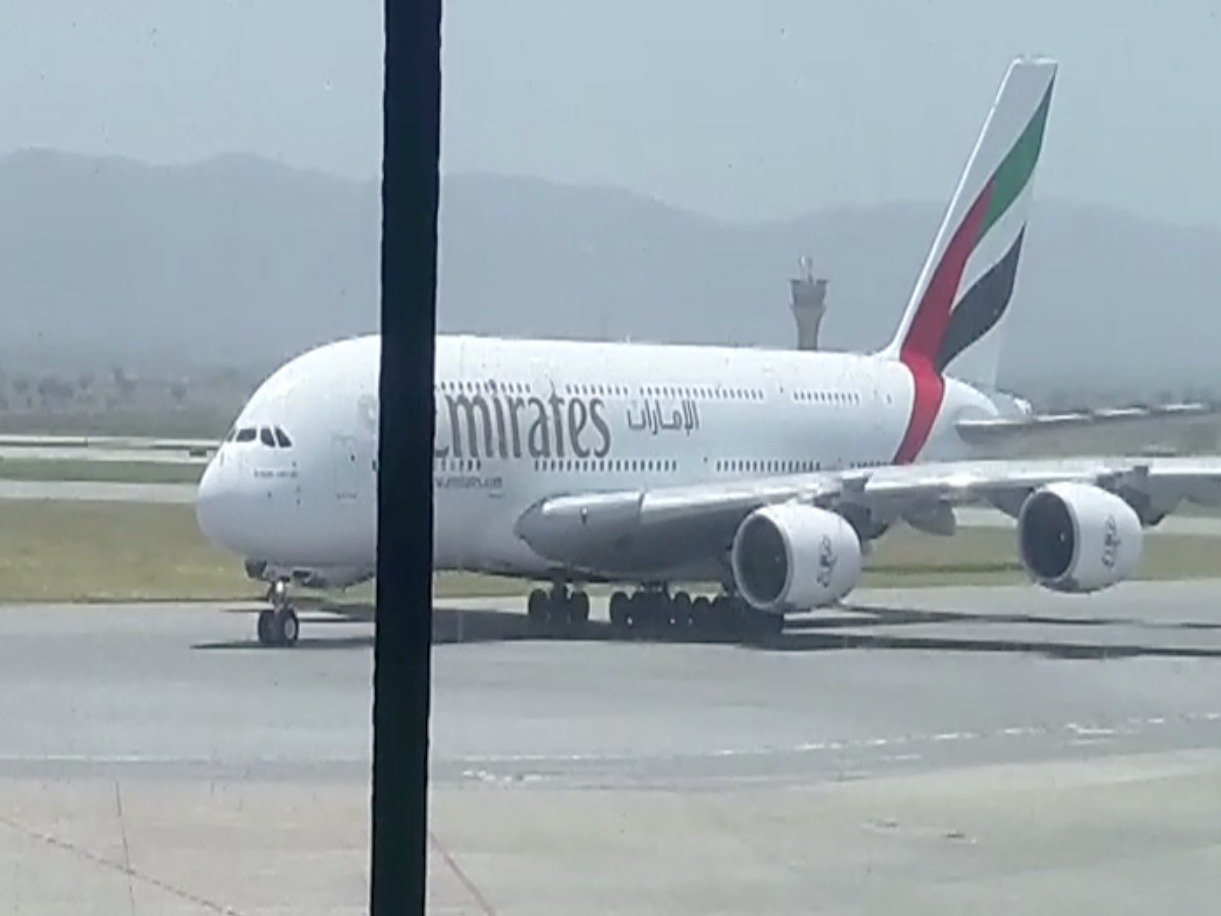 According to Gulf News, Captain Fazle Ghani, who operated the first Emirates flight to Pakistan in 1985, was on board as a special guest. Also on board were Pakistan's Ambassador to the UAE Moazzam Ahmed Khan and Emirates' Divisional Senior Vice President of Commercial Operations Centre Shaikh Majid Al Mualla among others.
Although this was a one-off flight, Emirates wants to make the A380 a regular daily flight between Dubai and Islamabad in the future.
"We are proud to bring our flagship A380 aircraft to Islamabad, and we look forward to showcasing our innovative products on-board this iconic aircraft with the signature Emirates service. While this is a special flight, we are very keen to launch a scheduled A380 service to Pakistan and will continue to work with authorities to realise these plans," Shaikh Majid Al Mualla said.
The A380 weighs 577 tons, its length is 240 feet and the wing span is 260 feet. The double-decker plane stands 80-foot high from the ground and has a speed of 945 kilometres per hour with its four powerful turbo engines.
The New Islamabad International Airport is designed as "Y" shape and spreads over 19 square kilometres with 15 passenger boarding bridges. It includes facilities to accommodate two double-deck A380, as many as 15 remote bays and seven remote bays for small aircraft.