With all eyes on Nawaz Sharif's planned return to Pakistan today, this is not the first time the thrice-elected prime minister is making a comeback amid much media and political hype.
As teams of the National Accountability Bureau wait to take Nawaz and daughter Maryam to Rawalpindi's Adiala jail after their sentencing in the Avenfield properties reference, this would also not be the 67-year-old PML-N leader's first time in jail. 
Attock and Landi jails 
Following the October 1999 military coup by then-army chief General (retd) Pervez Musharraf, Nawaz spent a little more than a year in Landhi and Attock jails after being sentenced to life in cases related to highjacking and terrorism, and corruption.
However, in late 2000, the country's president revoked Nawaz's jail sentence following which he was exiled to Saudi Arabia along with his family — reportedly as part of a deal brokered by the Saudi royal family. 

Earlier attempts to return
On September 10, 2007, Nawaz attempted to return to the country after seven years in exile. 
According to various media reports, Nawaz landed in Islamabad on board a Pakistan International Airlines flight from London. 

According to the BBC, he had been hoping to land in triumph and then make a colourful procession to Lahore, to be witnessed by thousands of adoring supporters.
"His [Nawaz] officials tried to outwit the Pakistani authorities by announcing that he would be on a Gulf Air flight via Muscat," the BBC reported.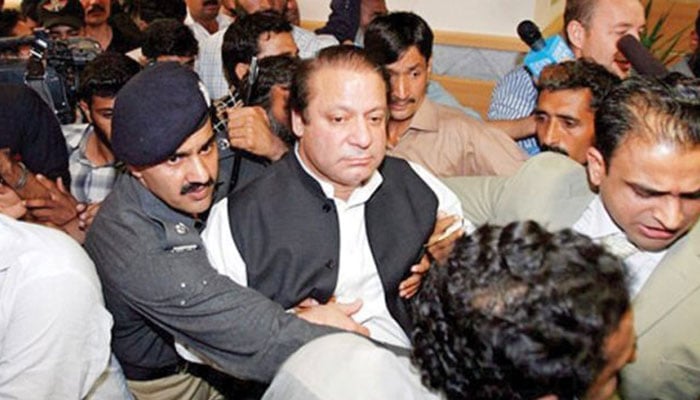 With dozens of party supporters arrested and the authorities sealing roads and jamming cellular signals, the 'grand' plans could not bear fruit as the Musharraf regime was not ready to let the former premier return.

Nawaz was detained after a brief stand-off, as per some reports, and deported hours later on a plane back to Saudi Arabia. 
A couple of months later, on November 25, with the political situation having improved somewhat as elections had been scheduled for February 2008, Nawaz made another attempt to return — a successful venture the second time.  
This time around, the former prime minister was greeted with a rousing welcome at the Lahore airport. Thousands of his supporters reportedly received him.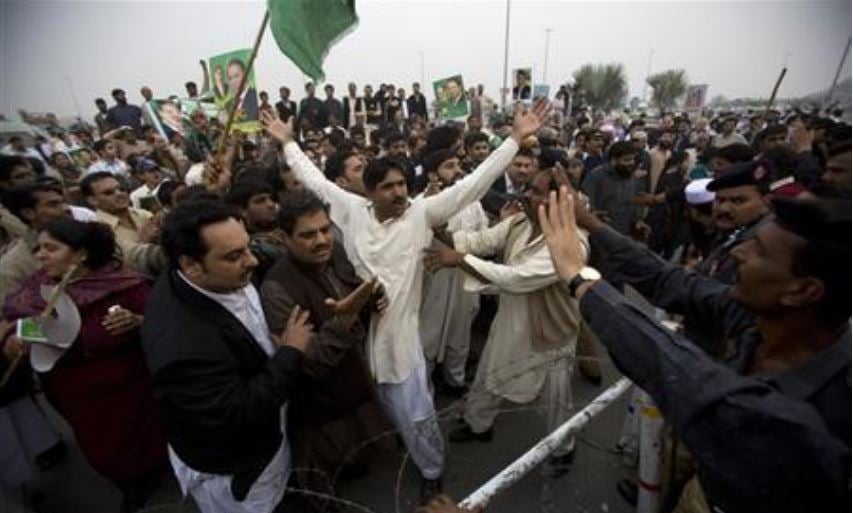 Thousands of people had lined the road from the airport, cheering and beating drums to welcome Nawaz Sharif, who arrived with his wife Begum Kalsoom and Shahbaz Sharif on a special aircraft provided by Saudi Arabia, according to The News. 
Then also, the PML-N workers had braved arrests and a severe crackdown by the government to welcome their leader. 
With additional input from The News