KARACHI: A group of angry people attacked an independent candidate's team and tore down campaign posters Friday night in the city's Bizerta Lines area, Geo News reported, citing authorities as well as one of the candidate's friends.

The upset crowd had reached the venue of a corner meeting to be held by Jibran Nasir, who is contesting the July 25 election from PS-111 and NA-247 constituencies, ahead of the candidate's arrival.
They then tore down campaign banners and posters installed in the area and others that had been plastered on vehicles.
Nasir, however, remained safe as protesters were unable to harm him.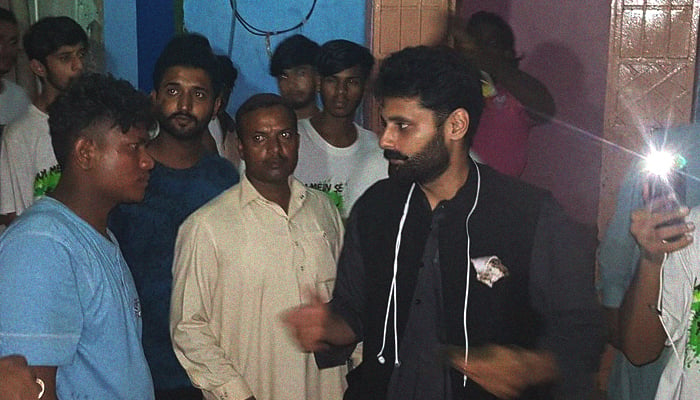 Speaking to Geo News, Talha, Nasir's friend, said the group of enraged protesters had assaulted them and resorted to stone-pelting, which eventually damaged some cars parked nearby too.

The violent protesters, he claimed, also "beat us up", he added.