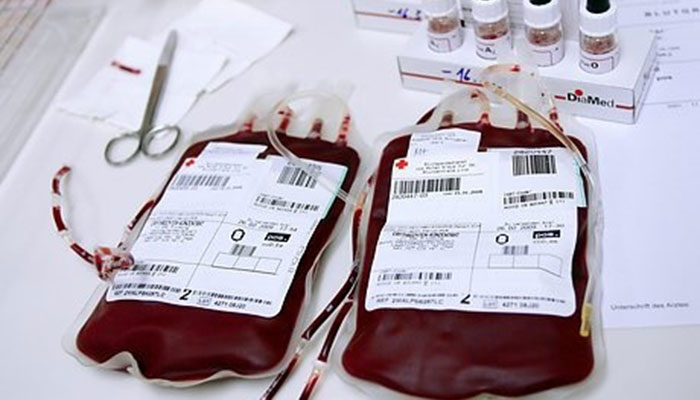 ISLAMABAD: Health experts have warned that one of the most important modes of transmission of hepatitis in Pakistan is unsafe, contaminated blood transfusions.
The Safe Blood Transfusion Programme (SBTP) organised a seminar in Islamabad on Friday to mark World Hepatitis Day, which is observed worldwide on July 28 to highlight the global spread of the hepatitis epidemic.
The day holds significance for Pakistan as it is among the high-burden countries for hepatitis.
The seminar participants included a large number of representatives of blood banks, blood donor organisations, NGOs, university and college students and other partners.
National Coordinator SBTP Professor Hasan Abbas Zaheer, in his presentation, briefed about the global, regional and national aspects of the hepatitis epidemic, and described in detail the global strategy and response to halt and prevent the spread of hepatitis.
The international effort led by the World Health Organisation is supported by all the member states, he said.
Pakistan, he noted, is also a signatory to these international commitments made in the UN General Assembly in 2015 which adopted the 2030 Agenda for Sustainable Development which called on the international community to eliminate hepatitis.
These commitments were articulated in the 'Global Health Sector Strategy on Viral Hepatitis' presented in the World Health Assembly in 2016, he added.
Prof Zaheer enumerated the efforts of the SBTP to make transfusions in Pakistan infection-free and strengthen the blood transfusion services.
These efforts included the development of a new nationwide blood transfusion infrastructure (construction of regional Blood Centers) with the support of the German government through KFW Development Bank grant, where blood transfusion services are being provided according to the international recommended guidelines adopting good laboratory practices for the screening of infections including hepatitis.
Other SBTP initiatives include developing technical manuals, guidelines, SoPs and training of the human resource which strengthen the blood screening systems.
SBTP has also revived the blood regulatory authorities in all the provinces and regions which are now strictly enforcing quality screening systems in the blood centres.
The regulatory authorities have also managed to curb and significantly reduce the rampant use of substandard manual screening devices, a major source of spread of hepatitis in the country.
World Hepatitis Day observed at SIUT
A large turnout of public representing all walks of life was witnessed at the Sindh Institute of Urology and Transplantation (SIUT), Karachi, on Friday to avail the free screening and diagnostic facilities for hepatitis as part of World Hepatitis Day.
The theme announced by the WHO for this year, "Eliminate Hepatitis", pledges to wipe out the disease globally by 2030.
During the day-long proceedings, visitors were screened for hepatitis C, received hepatitis B vaccination and went through ultrasound of the abdomen to ascertain the possibility for any liver disease.
The visitors were also shown awareness videos in different languages to educate them about the mode of transmission, treatment and preventive methods for hepatitis.