If you're a cricket fan, the meteoric rise of the Afghanistan Cricket Team would not have escaped your attention. They have captured the imagination of world cricket with mercurial batsmen, aggressive fast bowlers and arguably the best spinner in the world.

Their style of play has actually resembled Pakistan teams of yore.
It's not a coincidence why this is so.
In the 1990's cricket became popular amongst Afghan refugees in Pakistan, thriving in camps outside Peshawar. They learnt their cricket in Pakistan and repatriated a love for the game back to Afghanistan, those who had a chance to go back. So many current players, including Afghanistan's captain Asghar Stanikzai and their mercurial wicketkeeper Muhammad Shahzad (a cult figure because of his rotund nature and aggressive style of play), either lived in Pakistan or fine-tuned their games as club players there. Today, Afghanistan is fast becoming a force to be reckoned with, as their recent victories against Sri Lanka and Bangladesh have demonstrated.
The story of Afghanistan cricket players learning the game as refugees or being refugees in Pakistan themselves is one romantic consequence of being forced to relocate or seek asylum here. There are others as well. According to some researchers', various refugees from prominent Afghan families, as well as educated professionals have integrated well with Pakistani society.
Those remain firmly in the minority though. Most refugees that have arrived from the Soviet-Afghan war in the 1970s and the US invasion of Afghanistan, post 9/11, with nothing except the clothes on their back and have been solely dependent on the Pakistani state and international donors for sustenance. It's the same story for Bangladeshi and Rohingyas settled in Pakistan. Despite significant repatriations of refugees back to their home countries through concerted programs, the United Nation High Commission for Refugees (UNHCR) has reported that as of February 2017, more than 1.3 million registered refugees still remained in Pakistan.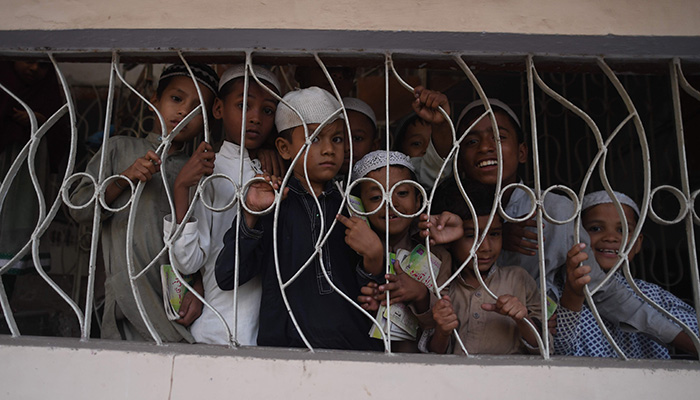 Registration is, however, not the same thing as citizenship. Non-citizens are more susceptible to crime and delinquency, have no rights to education, cannot buy immovable property and cannot integrate into society. They essentially exist in a zombified state, subsisting on the state's largesse, whatever little there is.
It is in this backdrop that Prime Minister Imran Khan, on the floor of the national assembly, announced his intention to provide Pakistani citizenship to people from Afghanistan and Bangladesh, who were either born in or been living in Pakistan for many years. The speech was a stirring one - one usually comes to expect from the Prime Minister - invoking basic humanity and pledging to grant citizenship as a core human rights agenda. Depressingly though the Pakistan Tehreek-e-Insaf (PTI) government stayed faithful to its reputation of announcing ambitious policy decisions and then retreating in the face of opposition. As certain political parties, including PTI's coalition partners in Akhtar Mengal, voiced their disproval to the plan, the government later declared that a dialogue regarding citizenship would be initiated but no concrete decision had been made yet.
It's obviously too early to comment whether the government has put this decision on ice and they may well find a way to fulfil this particular pledge. There is, however, a stark difference between backtracking on the refugee issue and say, PTI's earlier U-turn on the Atif Mian appointment. For one, the Council had no legal or constitutional role and such an appointment could be rolled back by the government on pure policy reasons without the fear of being legally challenged, notwithstanding the spineless nature in which it was done.
The citizenship issue is a different beast altogether, in that it is governed by law, one which specifically places obligations on the state to grant citizenship if certain criteria is met.
The relevant legal provision is the Citizenship Act of 1951, stipulates different routes to obtaining citizenship in Pakistan. Section 4 of the Act specifically provides that every person born in Pakistan after 1951 shall be a citizen of Pakistan, by birth. This provision was originally aimed at Mohajir settlers but is overarching enough to include all migrant groups.
In plain speak, a citizen of Pakistan is any person, even if that child's parents are not themselves Pakistani citizens.
This is the doctrine of Jus Soli; The Right of the Soil, where persons born in a particular jurisdiction are automatic citizens and upheld in countries such as USA, Canada and Mexico. Other states have restricted or qualified this right such as the United Kingdom, which requires at least one parent to hold UK citizenship for a child to be recognized as a UK citizen.
Prime Minister Imran Khan has alluded to fulfilling the doctrine of Jus Soli, correctly citing amongst other things, humanitarian grounds for the decision. It's been a glaring failure on part of previous governments not to even attempt to enforce Section 4 of the Act. There is nothing to deliberate or debate when the law clearly stipulates that Jus Soli needs to be enforced. No parliamentary approval is necessary or required to give effect to the law.
PTI's backtracking on this issue can only mean two things. One; that it shot from the hip in order to generate goodwill on the refugee issue without a proper plan. Or two; It planned to test the waters and establish a consensus amongst the political stakeholders regarding this sensitive issue before any meaningful enforcement can be initiated.
Whatever it is, there is nothing stopping the PTI government, if it is serious in granting citizenship by birth to refugees, to formulate a legal mechanism to effectuate its aims. For starters, the Citizenship Act, empowers the federal government to frame rules to carry into effect the objects of the Act. Rules are delegated legislation which is prescribed to carry out the substantive aspects of the Act.
Such rules are in existence which are the Pakistan Citizenship Rules, 1952. Under the Rules, any person claiming citizenship by birth has to apply on a prescribed form to a Magistrate of the district where he/she is born. This form has to be accompanied by a certificate of birth issued by a police officer/ Union Council. The Magistrate then has to perform requisite inquiries regarding the application, including calling evidence with respect to the veracity of the application and then recommend to the provincial government that a certificate on yet another form be granted. The government may then pass an order on the recommendations of the Magistrate of granting citizenship if it deems fit.
A clear perusal of these Rules indicates that they represent the sort of bureaucratic nightmares Franz Kafka warned us about. In a State where access to administrative and judicial corridors remain painfully onerous for normal citizens, fulfilling the requirements laid down under the Rules would be a distinct nonstarter for non-citizens. They would need to dig up records such as birth certificates which may or may not exist get them attested from Union Councils, incur costs in hiring lawyers for appearances before judges and navigate administrative quagmires. This is not even touching upon bribes or "speed money" doled out to facilitate the process.
Small wonder then that our superior judiciary has hardly adjudicated on any matters pertaining to citizenship by birth under Section 4 and there is precious little legal precedent or reported judgments on how these provisions are interpreted or given effect under the law.
The PTI Government can do no worse than amending or repealing the Citizenship Rules in order to make the process simpler. Significantly it needs to create a separate body/authority under law to give effect to all provisions of the Citizenship Act. This body should be autonomous in nature and should be invested with the power to process citizenship applications, lay down procedural requirements for the documents required and have a strategic partnership with the National Data Registration Authority (NADRA) Act to undertake biometric verification processes. NADRA already boasts an expensive refugee biometric system pursuant to which it has registered millions of Afghans who have been provided Proof of Registration (POR) cards. POR Cards allow refugees to stay in Pakistan subject to the Cards being extended, which has already been done at least seven times. NADRA's database would be especially useful without putting an additional burden on them.
An independent Tribunal can also be appointed via legislation under the provisions of this new authority to adjudicate on any factual or legal disputes naturally arising during the registration process.
The PTI has surged into this election on the basis of promises to safeguard minorities and uphold human dignity. Imran Khan's first televised address as prime minister stressed on empathy compassion and human rights; core agendas of the PTI government. There would be no better demonstration of that pledge by finally granting the right of Jus Soli. As the Latin expression poignantly goes; Facta Non Verba; Deeds not Words.
Ali is a barrister in Lahore. He tweets at @RezaAli1980

Note: The views expressed are those of the author, and do not necessarily reflect the official policy or position of Geo News or the Jang Group.