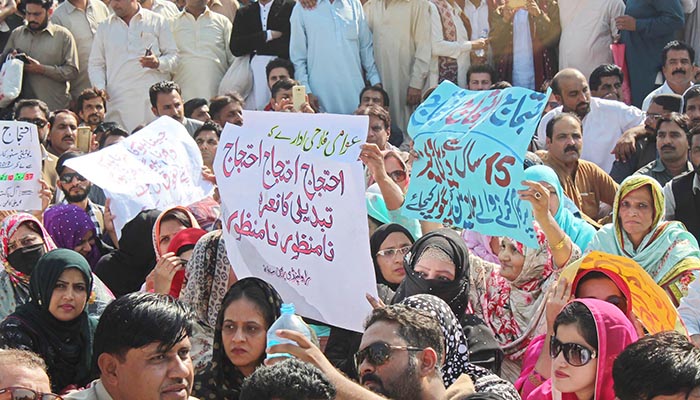 ISLAMABAD: Prime Minister Imran Khan's Special Assistant for Political Affairs, Naeem Ul Haque tweeted on Tuesday that all the demands made by Utility Stores employees were reasonable and acceptable to the government.

Hundreds of employees of the Utility Stores Corporation have gathered in D-Chowk from across the country to protest against the likely closure of the stores and demand permanent contracts.
In his tweet, Haque said the PPP and PML-N in the last ten years had destroyed Utility Stores and made it bankrupt. He added that these two parties were "now trying to incite some miscreants."
The employees of the Utility Stores Corporation, the country's biggest state-run retail chain, have urged the government to settle Rs27.6 billion worth of its subsidy claims pending for the last seven years, which is creating a financial crunch for the corporation, leading to its possible closure.

They also demanded that their contracts are made permanent and their wages and salaries are increased and said the utility stores throughout the country will remain shut from today until their demands are accepted.
The employees have said they will continue to protest until their demands are met.