#HearMeToo: A violence-free world for women
From November 25, the International Day for the Elimination of Violence against Women, begins the 16 Days of Activism against Gender-Based Violence Campaign
Updated Saturday Nov 24 2018
One autumn evening in Aimanabad, a small town in central Punjab near Gujranwala, a woman was left struggling for her life after she was allegedly set on fire by her husband and in-laws. She was rushed to a nearby hospital, where doctors declared that 50 per cent of her body had been burnt.
The woman, identified as Rahila*, had refused to allow her husband to marry for a second time. Unable to get his way with her, he and his mother doused Rahila in petrol and set her ablaze, the victim's brother told authorities.
This incident of domestic violence, which took place earlier this month, is by no means a rarity in Pakistan. Violence against women and girls – including rape, murder through so-called 'honour' killings, acid attacks, beatings, and forced marriages remain a routine.
According to a study carried out in 2009 by the Human Rights Watch, between 70 and 90 per cent of women in Pakistan have suffered some form of abuse, at least once. A study conducted by Aurat Foundation, a women's rights organisation, has shown that in 2014, on average, six women were kidnapped, four were raped, four were murdered, and two were killed in the name of 'honour' every day in Pakistan.
Out of the total 494 cases of domestic violence reported in 2014, approximately 41 per cent were from Sindh, 39 per cent from Punjab, 13 per cent from Khyber Pakhtunkhwa, 6 per cent from Balochistan and 1 per cent from the Islamabad Capital Territory. 

Violence – not always physical
The United Nations defines violence against women as "any act of gender-based violence that results in, or is likely to result in, physical, sexual, or mental harm or suffering to women, including threats of such acts, coercion or arbitrary deprivation of liberty, whether occurring in public or in private life."
Domestic violence is the most common form of violence against women. Almost one third (30 per cent) of all women who have been in a relationship have experienced physical and/or sexual violence by their intimate partner, according to World Health Organisation.
Domestic violence is also often difficult to penalise as it is widely believed that violence within the home is a private family matter and should not be put out in the public sphere.
Earlier this year, Pakistan was named as the world's sixth most dangerous country and fourth worst in terms of economic resources and discrimination as well as the risks women face from cultural, religious and traditional practices and norms such as patriarchy, including so-called 'honour' killings, in a survey conducted by Thomson Reuters Foundation.
Are domestic violence laws enough?
As is too often the case, laws by themselves cannot successfully safeguard rights. Impunity for the perpetrators in domestic violence cases remains a serious concern. Pakistan, however, has taken several significant steps to counter gender-based violence including domestic violence, by adopting legislation on the subject.
Sindh, Punjab and Balochistan have all passed laws against domestic violence, including many other pro-women legislations such as the Punjab Women Protection Authority Act 2017 and the Sindh Commission on the Status of Women Act 2015. The Khyber Pakhtunkhwa cabinet earlier this month approved a landmark Domestic Violence Against Women (Prevention and Protection) Bill 2018, which criminalises domestic violence and holds the perpetrator liable to be punished with prison terms and fines.
One of the most significant and comprehensive milestones in the fight against domestic violence has been the Punjab Protection of Women Against Violence Act 2016. A first-of-its-kind Violence Against Women Centre (VAWC), established by the Punjab government in Multan, in March last year, under this Act, has been a major step forward in protecting women survivors of abuse. The centre has dealt with more than 2,600 cases, out of which around 1,700 (65 per cent) pertain to domestic violence, gender reforms specialist Salman Sufi told Geo.tv.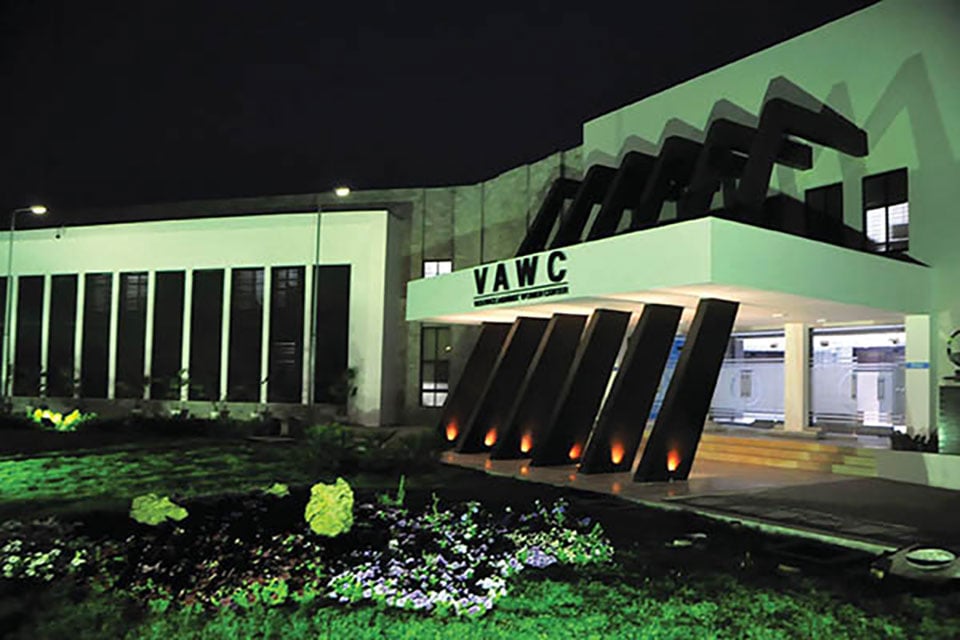 Sufi, who authored the Act and spearheaded the VAWC project, emphasised the importance of post-rehabilitation care for the survivors of violence.
"The staff at VAWC including police, prosecution, medico-legal, mediation, and counselling are engaged in weekly and monthly follow-ups after a case is resolved. In some cases, counselling sessions are also provided to the perpetrator and the family of the survivor in cases of non-physical domestic abuse which are referred for mediation," he informed.
For survivors of domestic violence, it can sometimes be a challenge to break the vicious cycle of abuse. Even after mutual resolution of a particular episode of violence, there are no guarantees the abuse will not take place again. Prevention, therefore, becomes an essential part of any measures against domestic violence.
The Centre in Multan has involved local NGOs in creating a support network for survivors through awareness-raising campaigns and advocacy services, along with organising seminars in women's colleges and universities with street threatre campaigns, Sufi shared.
But perhaps the most effective tool to prevent domestic violence involves countering one of its root causes: patriarchy.
"In cases of mediation, the men perpetrators are engaged through counselling sessions to change any prevailing patriarchal notions," added Salman Sufi.
As per the Punjab Protection of Women Against Violence Act 2016, VAWCs are to be established across 36 districts of Punjab. In order to do so, a statutory body known as Punjab Women Protection Authority has been set up which will take up the task of establishing VAWCs in Faisalabad, Rawalpindi, Lahore and Gujranwala in the next phase, he informed.
From victims to survivors
As awareness around domestic violence rises, more and more survivors are emerging from what were once dark shadows of 'shame' and 'taboo' and confronting the problem head-on.
"The laws against domestic violence are spelled out loud and clear on paper, but their implementation continues to be a steep hill to climb," explains Shahida Sajid, an associate researcher at Aurat Foundation Karachi. "Confronting domestic violence requires a cultural shift, and as we know cultural change is always a slow process. It's happening, it may not be too visible yet but it's there."
Sajid affirmed that there has been a steady increase in reported cases of domestic violence. "It's not that incidents of domestic violence have necessarily increased, but an ever-greater number of survivors are coming forward and registering FIRs against the perpetrators."
Aurat Foundation, a non-governmental organisation mobilising civil society groups for women empowerment in the country, also refers several cases of domestic violence to the appropriate medical and legal authorities and facilitates survivors in accessing resources.
Rise. Resist. Unite. 
From November 25, the International Day for the Elimination of Violence against Women, begins the 16 Days of Activism against Gender-Based Violence Campaign, which will run until December 10, the Human Rights Day.
An annual international campaign to galvanise action to end violence against women and girls around the world, the 16 Days of Activism against Gender-Based Violence Campaign is using the hashtag #HearMeToo to mobilise governments and institutions to stand in solidarity with the survivors and work to prevent and end violence against women and girls. 

Also, prominent during these 16 days of activism is the One Billion Rising movement to end rape and sexual violence against women. Igniting activism in over 200 countries with its 'Rise. Resist. Unite' slogan, the One Billion Rising's South Asia movement 2019 was launched in Kathmandu, Nepal in September this year for the seventh year of the campaign by Sangat - a feminist network that celebrates the voices of South Asian women, their rights and belief in peace, justice, human rights and democracy.
Every year, for the past several years, Pakistan joins the One Billion Rising movement to rise in solidarity with the one billion women and girls who suffer violence around the world.
Sangat also celebrates November 30 as South Asian Women's Day to bring women together to raise their voices against injustice, oppression and violence. The day is marked as part of the global 16 days of activism.
As awareness around domestic abuse and all other kinds of gender-based violence increases, and as an ever greater number of women and men unite to raise their voices for the cause, it is hoped that humanity gets one step closer to achieving a violence-free world for women. 
---
Cover image: Women march during a rally on violence against women in Lahore on November 29, 2010. Photo: AFP