In 2012, a wedding video emerged that showed men and women clapping and singing in a rural village in Kohistan, Khyber Pakhtunkhwa. After the video was leaked, a jirga decreed the participants of violating tribal customs and sentenced them to death. Five women were killed, by male members of their tribe. A year later, three brothers, seen in the video, were also shot dead.

Afzal Kohistani, the surviving brother, raised the issue and brought the so-called honour killings to the media's attention. For years thereafter, he campaigned for justice. Finally, after a delay of seven years, the Supreme Court took a suo moto notice of the killings. A first information report was registered and eight men were arrested.
Last month, Kohistani, the whistleblower, was also gunned down. He had repeatedly raised concerns about his life being in danger. Yet, he attended court hearings without any security.
Since 2012, Kohistani's family has been either killed or displaced. Those he leaves behind live in constant fear.
His brother, Bin Yasir, writes about the struggle ahead.
*****
One day they will kill me too. I know it. They never forget.
Those men killed three of my brothers in 2013, while they were performing ablution at our house in Kohistan. Then, six years later, they killed Afzal Kohistani in Abbottabad. They came for Afzal on motorbikes and shot him at a close range. My nephew, who was sitting behind Afzal, survived. But the Station House Officer (SHO) of the Cantt Police Station locked him up too. I don't know why. My nephew, a main witness of the murder, is still behind bars.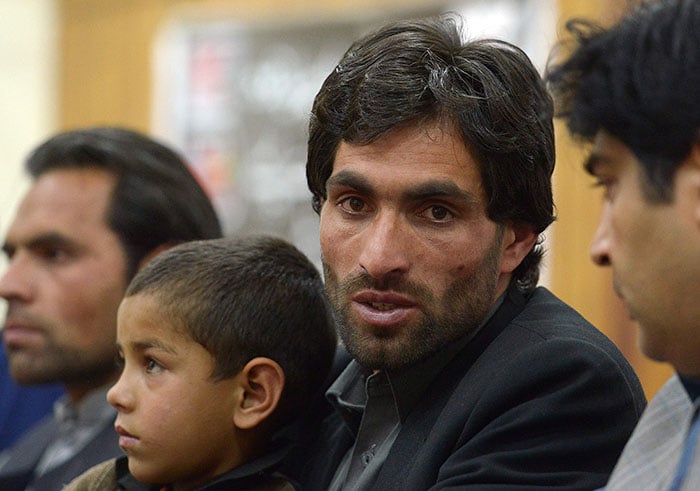 Now, I am left. Maybe to continue Afzal's battle. I have one other brother and three sisters. There are over 30 people in our house, including 22 children. Afzal was the only one who earned and fed us. He made money through cutting and selling wood. You see, our lands have been taken away by those men. They forced us to flee our homes in 2012. Now, we live with a local elder. He has been very kind to us by giving us shelter. But we can't stay here forever. We have to feed ourselves and our children. We have to educate them.
Recently, the government sent four policemen to guard us. They accompany us every time we have to travel to the capital city or a local court for hearings. But there is no space for these men to stay. We don't have enough food to pass amongst ourselves, how do we feed them? Let me also tell you that I don't trust the policemen. They can kill us too.
You have to believe me when I tell you, those men will not rest till we are dead. They won't rest until they kill every member of our family. We will keep dying one after another. Why else would they target Afzal after seven years of the Kohistan incident?
They never forget and they won't. It is only a matter of time until they come after me.
Till then, all I can do is keep raising my voice. Maybe it will be remembered after I am gone.
There are eight men behind bars right now, four of whom have confessed to killing the girls seen in the video. I want them prosecuted. I want the cases against them concluded. I want them to investigate and arrest the men who killed Afzal. I want my children's homes back. I want them to be able to get an education and not live in fear.
It has been seven years. How much longer will we have to live like this? How much longer will we have to struggle for justice? We are not criminals. They are.
Bin Yasir is Afzal Kohistani's younger brother