After the Pakistan Tehreek-e-Insaf (PTI) presented its first budget in the National Assembly, since coming to power in July, there was much pandemonium in the lower house. The opposition benches erupted in outrage. Chairman of the Pakistan Peoples Party, Bilawal Bhutto Zardari, in a press conference, later warned that he will not let the budget pass in the parliament. "We will protest against it," he said. Similar sentiments could be heard from the other rival political parties.

Does the PTI have the filibuster-proof majority for a smooth passage of the budget 2019?
Yes. The PTI has the numbers it needs to get its way.
For a bill to survive and then become legislation, it must have the majority of votes in the parliament. Pakistan's national assembly is made up of 342 members. A simple majority would be any number of votes over 171. Now, the PTI, along with its coalition partners, such as the MQM, PML-Q, BAP, GDA, and BNP-M, has a total of 182 seats.
But
Ensuring full attendance in the lower house is never an easy task. And since every single seat counts, the ruling party could land in trouble if parliamentarians choose to stay home.
So, the next option, under the law, would be for the president to call a joint session of the lower and upper house, therefore the Senate. The Senate has a total of 104 seats. This is how it is divided: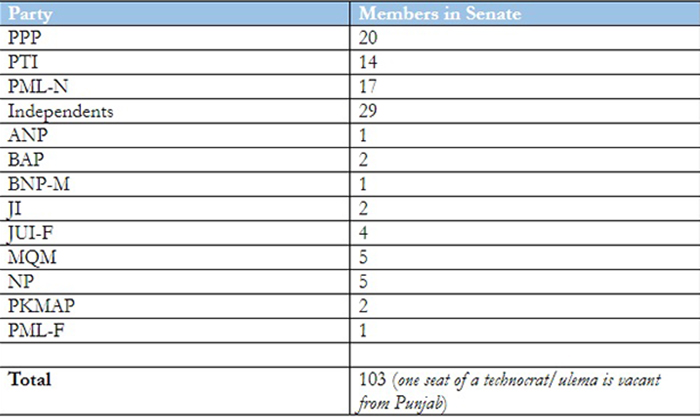 The PTI with the help of its allies and some independents would easily secure a majority to get the budget 2019 through.