Veteran Pakistani batter Shoaib Malik has hit 8, 0, and 0 in the World Cup 2019's last three innings, respectively, raising questions for his inclusion in the upcoming matches.
Malik has failed, overall, to contribute to the Pakistan team's performance in the campaign so far. Just when the team — who were chasing a 337-run target to win against India in Sunday's big game — needed a good knock, the experienced cricketer was dismissed for a duck.
Not only this, it was the fact that Malik got out on his second consecutive nought. The Indian crowd, a majority in the ground, booed triumphantly when his wicket was downed in front of the throng of supporters and an estimated one billion digital viewers — quite embarrassing for the Pakistanis.
Malik was also the first one to bowl against the blue team but he turned out to be an expensive off-spin bowler by giving off 11 runs in an over. He further displayed sloppy fielding in the prior matches, leaking boundaries, which proved him an unworthy investment in this mega event.
A large number of people believe Malik should be dropped in the future matches owing to his humiliating wicket in a 41-run defeat against Australia on Wednesday, followed by an 89-run defeat against an unbeatable India on Sunday.
Malik has already announced that he would retire from the ODIs at the end of this World Cup. The senior batter has scores of 8, 0 and 0 in the last three innings of the tournament against England, Australia, and India, respectively, and fans now believe his utility is a waste and not up to the mark.
When the former skipper was included in Pakistan's 15-member World Cup squad, some were confident that his experience would come handy for the team to win, while others did not have much faith in the usefulness of the aging cricketer.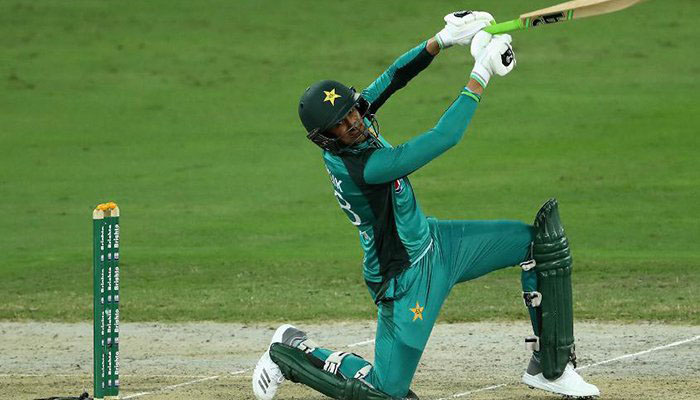 Malik failed to deliver as per his experience in the World Cup 2019 and was unable to stand up to the hopes of coach Mickey Arthur, who had earlier justified adding the player to the Cup squad by his vast experience.
Since the beginning of 2018, Malik has shown a visible decline in his performances as he has scored only three half-centuries in the last 30 ODIs, scoring 608 runs at an average of 25.33.

Team sources say the player wished for his last World Cup to be remembered as a golden farewell but it seems he needs to duck out of the backdoor quietly.
The veteran cricketer is one of the only two players who debuted in the 1990s and is still active in cricket; the other being West Indies's famed Chris Gayle.
In his vast career of 287 ODIs, Malik has scored 7,534 runs, fetched nine centuries, 44 half-centuries, took 156 wickets, and 96 catches. Over time, he remained a very dominant and known part of Pakistan cricket team owing to him being an all-rounder but his current performances have created serious doubts about his inclusion in the team.
After an unforgivable performance in the World Cup 2019 so far, it is highly unlikely that Malik would be included in any of the upcoming matches. It seems like he has played his last ODI match on Sunday.
As Malik's replacement, the young recruits should be given more consideration. Middle-order batter Haris Sohail or — maybe — the power-hitter Asif Ali might be better options for the team.
Ali is a pure-hitter and Pakistan need a top shot batter in their batting line-up, while Sohail has decent numbers and can produce some sensible innings for his team when required.
Neither would try to not take advantage of an opportunity to become a hero for their homeland by helping their team win through their thrilling performances if given a chance.
A player helps their team win by performing; it's the fans who make them a hero for generations to come.