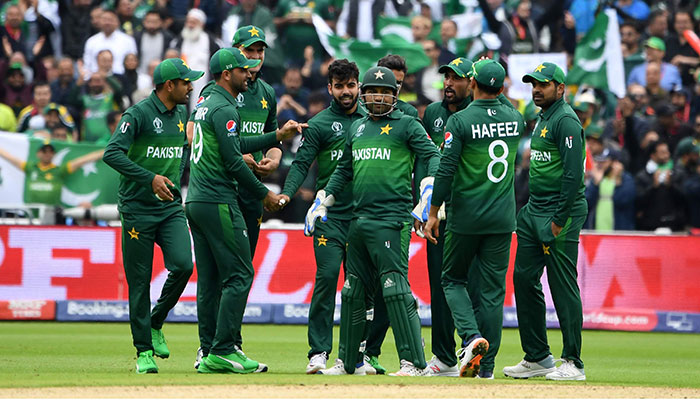 After thumping New Zealand by six wickets in their all-important clash in Birmingham, Pakistan lived to see another day and hold on to their "unpredictable" tag. 
Their win against South Africa followed by the one against New Zealand has once again given fans hope that the team can make it to the semi-finals.
However, getting to the semis and finding the perfect playing XI has been nothing less than a hassle for them.  
The green shirts till now have tried nine different combinations in the World Cup.
For the match against South Africa, Pakistan brought back Haris Sohail and Shaheen Shah Afridi in the squad in place of veteran all-rounder Shoaib Malik — whose addition in the squad was justified by his vast experience — and star of Champions Trophy 2017 Hasan Ali. 
Both changes turned out in Pakistan's favor as they defeated the Proteas by 49 runs.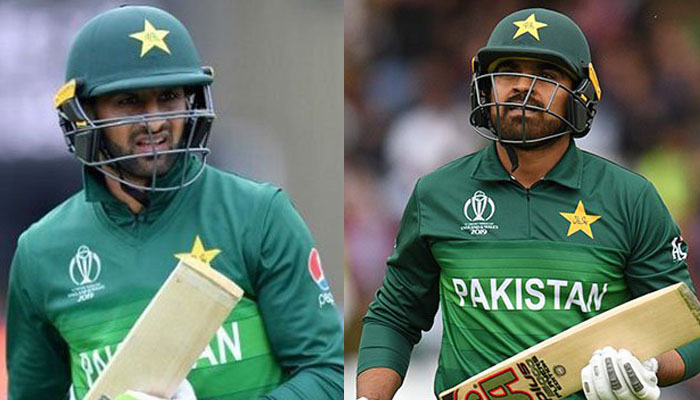 Dropping Malik from the squad was inevitable. In the big game against India, while chasing a mammoth 337-run target to win, Malik failed to contribute.
What Pakistan needed at that time was a big knock, which failed to materialise. Malik was dismissed for a duck after getting out for zero against Australia.
His dismissal in the game against India prompted the crowd, the majority of which was Indian, to boo at him triumphantly in front of a throng of supporters and an estimated one billion digital viewers—quite embarrassing for the Pakistanis.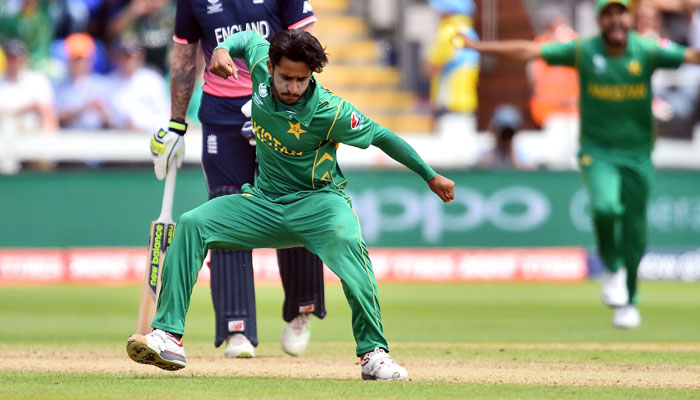 On the other hand, Hasan Ali who was the star for Pakistan during the Champions Trophy in England two years ago by picking 13 wickets in five matches and winning the "Player of the Tournament", failed to impress as well.
In Pakistan's opening match against West Indies, Hasan gave away 39 runs in his four overs, followed by 66 runs in his 10 over-spell against hosts England, without picking up a single wicket.
In the match against Australia, Hasan picked one wicket and gave away 67 runs in 10 overs followed by 1-84 in nine overs against India. 
Now the questions arise; Has Pakistan found its perfect playing XI? Was it right to drop Junaid Khan from the final 15? Can Shaheen Shah Afridi be Mohammad Amir's partner with the new ball? Will Mohammad Hasnain get a chance to make his World Cup debut or will he continue to carry drinks for the rest of the tournament?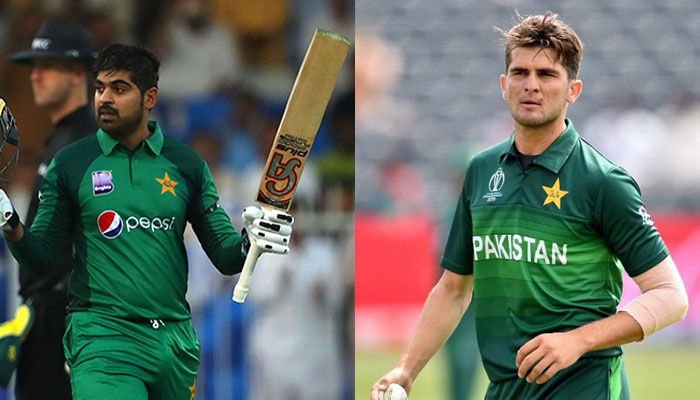 Coming to Pakistan's batting, Haris Sohail coming back into the team has added a much-needed middle-order batsman.
Openers Imam-ul-Haq, Fakhar Zaman and Babar Azam — who scored a century against New Zealand — along with Mohammad Hafeez at number four have cemented their positions and made a somewhat stable batting lineup.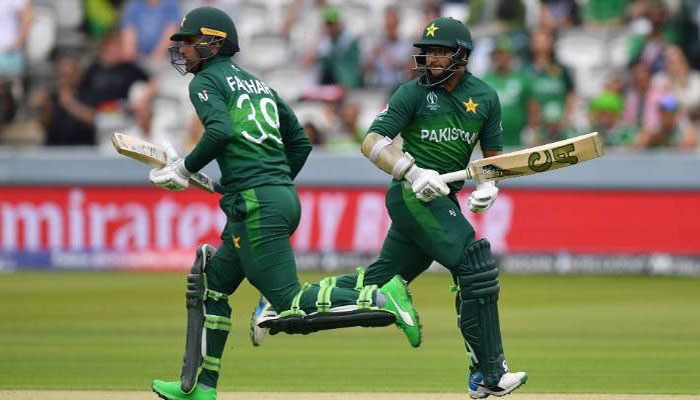 Our middle-order has always been questioned. However, with Sohail replacing Malik at number five, the batsman has shown consistency with his performance in the two games that he has played against South Africa and New Zealand.
With Skipper Sarfaraz Ahmed at number six, Imad Wasim at number seven, Pakistan now has a solid batting line-up. 

Fast-bowler Wahab Riaz at number eight can also swing his bat around, with spinner Shadab Khan at number nine, Mohammad Amir at ten, and Afridi at eleven, some much-needed depth can be added to the batting line-up.
However, Pakistan must be aware of the capacity of their top six.
Sohail in the match against South Africa scored a brilliant 89 off 59 at a strike rate of 150. 
However, such an innings cannot be expected from the middle-order batsman every time. The job of the middle-order is to provide a stable inclination in the run rate and to develop the innings the openers have already provided.
When it comes to bowling, Amir needs an accomplice with the new ball. Hasan has been in a terrible form, while Afridi and Riaz have done well in the middle overs, but it is the new ball where they face trouble. 
As a replacement for Hasan, Afridi is the only other option for Pakistan while taking the new ball.
In the three matches that he has played in the World Cup, Afridi picked one wicket each in the games against Australia and South Africa for 70 runs in 10 overs and for 54 runs in eight overs respectively.
However, it was the match against New Zealand, that the 19-year-old turned things around and blazed through the Kiwi batting with a spell of 3-28, including three maidens, in a must-win match for Pakistan.
Pakistan also have the new kid on the block, Hasnain, in their squad. A find of the fourth edition of the Pakistan Super League, the wonder-kid bowls at 150 kmph, but does not have much experience of experimenting with the new ball.
With the team at such a crucial juncture in the World Cup, it is unlikely that the team will make a change and include Hasnain in the playing XI.
The Pakistan cricket team and the management need to stay flexible and stick with the winning combination that they have finally found.
Whether they decide to stick with the Afridi and Amir bowling pair or choose to bring Hasan back, it should be kept in mind that the team cannot afford to lose any of their upcoming matches if they want a place in the semis.