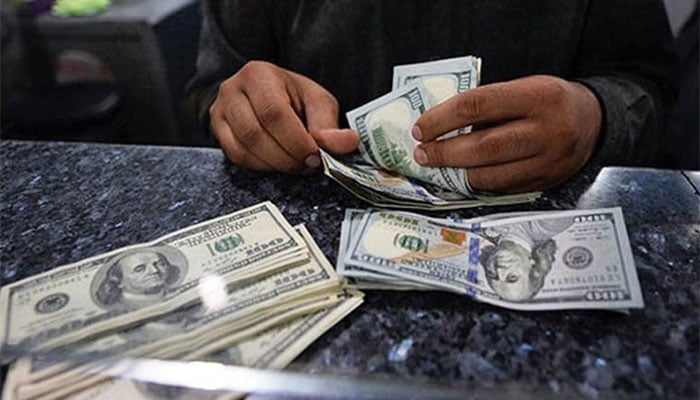 KARACHI: The US dollar took a sharp dip in a the interbank and open markets on Friday, a day after the greenback shot to yet another record high of Rs164.50.

The Pakistan rupee has taken a battering in the outgoing week, with the dollar rising sharply in the interbank by more than Rs7 in a single day on Thursday.
But Friday was a day of slight recovery for the Pakistani currency, which has seen extreme volatility the past couple of days.
At the close of day, the dollar fell down to Rs160.05 in the interbank, while it was being traded at Rs162 in the open market.
Since December 2017, the rupee has declined by more than 50 percent, and dropped 18 percent so far this year.
Last week, State Bank of Pakistan Governor Reza Baqir assured in a press conference that the central bank would intervene in case of excess volatility, but reiterated that it had adopted a market-based exchange rate for the currency.
The rupee's depreciation has been accelerated since the Pakistani government reached an agreement with the International Monetary Fund for a $6 billion bailout package with expected strict conditions including a market-determined exchange rate.
The rupee's official exchange rate has previously been supported by the central bank under a de facto managed float system and many analysts consider the currency to be overvalued.