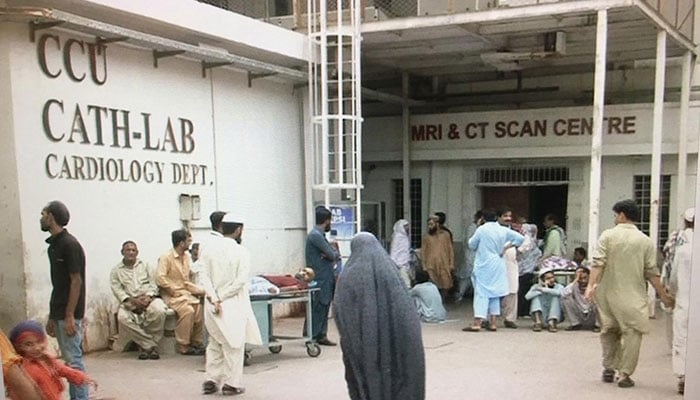 KARACHI: Forty yeas-old Mohammad Ali, a resident of Surjani Town has been refused at the gate a third time for a CT scan at Karachi's Civil Hospital, Sindh's largest public-sector hospital. 
Speaking to Geo News Ali said, "This was the third time in two months that the staff has refused him a CT scan."
But Ali is not the only one. Other patients have similar stories as well when it comes to Civil Hospital which has failed to provide quality health care to the patients of the province.
"Not only the CT scan machine but the MRI machine has also been non-functional for the last seven months," a patient said. "More than 200 CCTV cameras have been installed in the hospital but only 70 are working. Medicines are also in short supply at the out-patient department (OPD)".
Every day more than 7,000 people not only from Karachi but also from other parts of the province visit the OPD and more than 4,000 patients are admitted to the hospital.
Medical Superintendent of Civil Hospital Dr Khadim Hussain has accepted the failure of the services and assured that the CT scan machine and MRI machine will be functional and patients would be able to use them free of cost again.
Responding to a question about the walk-in interviews and test for the vacant doctor, paramedics and other posts from Grade 1 to 15, Dr Hussain said, he has written a letter to the health secretary to know about the status of vacancies.
Source from the health department say more than 700 vacancies for doctors and paramedics are available. However, the walk-in interviews and tests for these vacant posts which was scheduled to be conducted on January 13 were cancelled with no announcement of new dates.
Patients from all across the province have urged the government to take immediate action to resolve the issues as soon as possible so that they may avail free health services again.