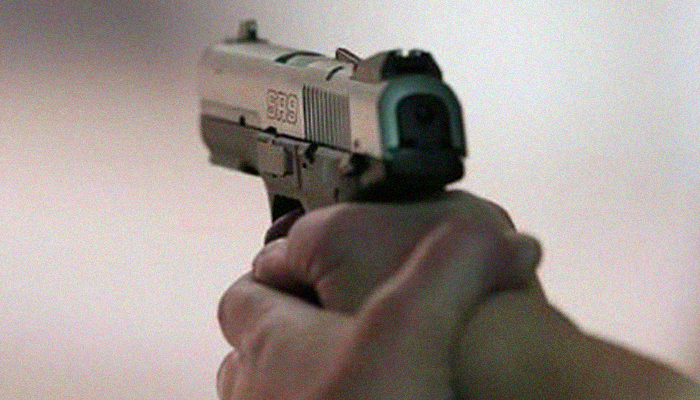 LAHORE: A man killed his ex-wife outside the office of a local newspaper where she worked in the city's Qila Gujjar Singh area, police said, while her employers vanished, even taking down the company's name board down.

Lahore police confirmed that they had registered a first information report (FIR) against the 25-year-old woman's alleged killer — identified as Dilawar — and that raids were being carried out to search for and arrest him.
A day prior, when she stepped out of work, the man shot her dead and fled the crime scene.
The deceased woman and Dilawar — her ex-husband and the suspect — had both worked at the same local newspaper at Lahore's Nicholson Road, gotten to know each other, and married afterwards by their choice, according to the in-charge of investigation, Muhammad Muneer. 
The officer added that she had moved out of her parents' house and rented a flat but, some time later, the couple separated citing domestic spats.
The late woman's family alleged that she was murdered by her ex-husband. Her body was shifted to the morgue, police added, noting that the management of the local newspaper where she worked had taken down the board stating name and vanished.
The deceased's brother declined when Geo News requested a comment.