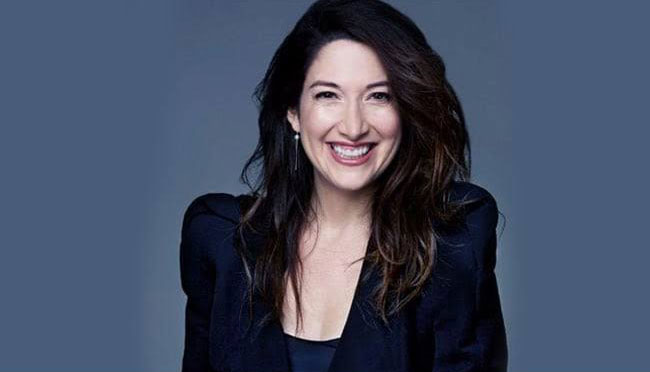 LAHORE: The third and final day of AdAsia 2019 belonged to Randi Zuckerberg, sister of Facebook founder Mark Zuckerberg, who during her hour-long keynote address, kept the audience spell-bound while describing Pakistan as one of the friendliest countries.
During her session, Zuckerberg was all praises for the country and the women it had produced. "Pakistan has given us women such as Malala Yousafzai and Benazir Bhutto," she said. "This shows that Pakistan is a country that really honours its women."
Zuckerberg also revealed she was a fan of cricket and said she was surprised to find out Pakistan was the preferred country when it came to producing soccer balls.
Talking about her childhood, Zuckerberg told the audience, as a child she was passionate about singing. "I would studied art, but my parents wanted me to go to Harvard," she said, adding after graduation she went from California to New York to work at an advertisement agency.
"After I had settled in New York, I got a call from my brother Mark, imploring me to come back to Silicon Valley to help him with marketing," she shared.
The 37-year-old added the invitation meant working with family and for free and she was not prepared to do that. "I went to California with the intention of staying there for a week. But when I saw these youngsters locked in a room day and night; eating cupcakes, it was overwhelming. They had the idea of connecting people. They were locked in Hukapan where they worked tirelessly and kept to themselves only," she said.
Instead of a week, I ended up staying for 10 years, she said.
"When we started, we were a 12-member team. Today, Facebook has 102 offices with thousands of employees. As the chief marketing officer of Facebook, my budget was nothing. You have to work on a passion project, exploring it day and night," Zuckerberg shared.
Zuckerberg said during these experiments, some funny inventions were made. She shared one colleague invented a mobile lock that locked the phone on jumping. "To unlock the phone, the person had to jump the same way," she said. "Many failed and were forced to go to Apple to get their phones unlocked."
Her passion for music led her to launch a live Facebook band. "At the time of launch, there were only two viewers and those were my parents. It was a complete flop. A week after the Facebook live launch, I got a call from a very famous singer, who offered to perform on Facebook live," she shared. "At first, I thought it was a joke, but she did perform. After that many celebrities appeared on Facebook live and it became a huge success."
Just four months after its launch, the then-president Barack Obama expressed the desire to use Facebook live to connect with people, Zuckerberg told the audience. "This site is now used by 2.5 billion people in the world," she added.
She said after this thumping success, she left Facebook and many people wondered why she had left. "I had a very complicated relationship with Facebook. I did not want to be the only woman in the Silicon Valley setup. I wanted to do something for women."
Zuckerberg who now serves as the CEO of "Zuckerberg Media" added it is not necessary that every new idea will be accepted. "It could be a flop as well. Today everything is media and it is now time to invest in video. We need to control its use. None of us would change the world if we constantly remain glued to our phones." she added. 
Originally published in The News