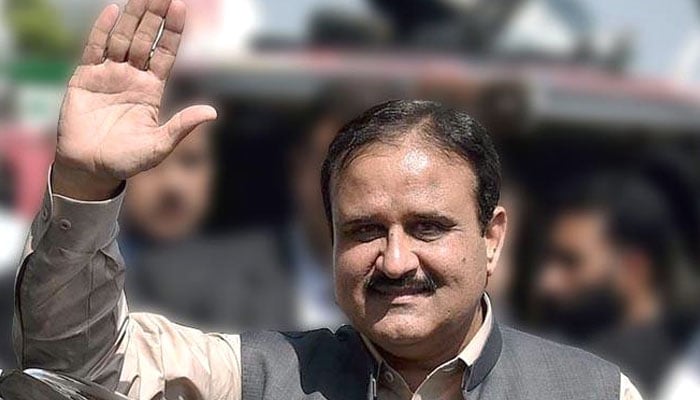 In the run-up to the 2018 general election, the Pakistan Muslim League-Nawaz (PML-N), a political party that ruled Punjab for ten years with little or no interference, campaigned on the promise that if elected back into power, it would turn each and every city of Pakistan into Lahore, the capital of Punjab.
The slogan was appealing, especially in Pakistan's largest city, Karachi. Yet, it failed to yield electoral success for the PML-N in Karachi's Lyari and Matiari area.
One reason, it seems, was that the political party had a rather patchy track record in the province it ruled. While Lahore developed at a rapid pace and was recently included in UNESCO's list of 'creative cities', other cities in Punjab did not.
Take a look at Dera Ghazi Khan, which is at a five hours drive from Lahore, is spread over 12,000 square kilometers, and is seven times bigger than Lahore, but it is still 70 years behind the capital city in terms of development, infrastructure, and economy.
Last August, when Prime Minister Imran Khan named Usman Ahmed Khan Buzdar for the office of Punjab chief minister, Buzdar promised to focus on the most underdeveloped areas of the province, most of which are in the south.
Read more: Why Punjab Chief Minister Usman Buzdar should not be replaced
Soon after assuming office, the new chief minister ring-fenced the provincial budget, which means that the money allocated for projects in South Punjab could not be used for development projects elsewhere.
In just one year, the Punjab government set up DG Khan's first technical varsity. This state-of-the-art university has already opened its doors for admissions. Separately, the government has built a new campus for Ghazi University, constructed a Boys Degree College, launched a Bachelor of Science program in the boys' and girls' degree colleges in DG Khan's Taunsa area, constructed new schools and playgrounds, established a center of excellence program at schools, and solarised schools in the tribal areas of the district. Some of these schools never had electricity since Pakistan's independence in 1947.
In the health sector, the Buzdar-led Punjab government has to-date distributed health cards to 19,800 families in DG Khan alone. The establishment of an Institute of Cardiology with a cost of Rs 4 billion, and addition of 359 beds in the DHQ hospital, are feathers in Buzdar's cap. He also inaugurated a new block of the teaching hospital. Meanwhile, existing health facilities have been upgraded and equipped with machinery that was missing, while budget has been allocated for the establishment of state-of-the-art gynecology and neuro wards.
To add further, the rescue service 1122 has been extended to DG Khan. New police stations have been set up and the chief minister has announced that it will launch a special economic zone in Taunsa, for which Rs 100 million has already been allocated to buy land. The technical universities will help the youth of the area seek employment in CPEC-related projects and for human resource export as well, resulting into further remittances.
Read more: Sardar Usman Buzdar—PTI's Man of the Year?
During a recent trip to the district, the chief minister visited the Baloch Levies Lines. New vehicles were provided to the force and ways were discussed to increase the capacity of the Border Military Force and the Baloch Levies. It is pertinent to mention here that long due promotions were also given to the personnel and the chief minister announced the recruitment of another 666 officers to vacant posts.
In the day-long trip, he inaugurated a 52-km dual-carriageway from DG Khan to Muzaffargarh built at the cost of Rs 13 billion, an e-Rozgar Centre at Ghazi University, vehicle inspection station and a cricket stadium. He also laid the foundation stone for the establishment of a solid waste management company.
Those criticising the chief minister of Punjab for his focus on DG Khan must realise that to ensure equity and equality across the board, he started to implement his development agenda from that part of South Punjab which was the most downtrodden and ignored. It is far behind Multan and even Bahawalpur in terms of development and infrastructure. And it's not DG Khan only. The government of Punjab is finally facilitating a level playing field for Southern Punjab. Nishtar II was the first hospital for which CM Buzdar laid the foundation stone after assuming his charge as CM, out of total five 200-bed mother and child hospitals, while three projects are being established in Rajanpur, Layyah and Bahawalnagar at the total cost of Rs 12 billion.
In a nutshell, the one-year report on the progress made in the province speaks volumes about Usman Buzdar's delivery mechanism and uniform development across Punjab.
For now, let Buzdar do what he does best: Be the voice of the most neglected areas of Punjab.
---
Abbas is a communications specialist and a freelance writer from South Punjab.