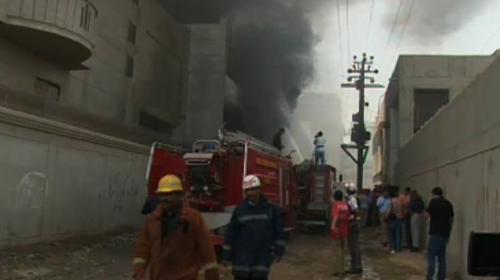 KARACHI: A garment factory caught fire in the Site area of the city near Valika Hospital on Monday.
Five factory workers including women have been injured in the third degree fire as fire tenders from across the city rushed to Site to control the blaze.
The intensity of the fire is so intense that it has engulfed a chemical warehouse next to the factory. Fire fighters are facing difficulty extinguishing the blaze as the factory is located on a narrow street.
The chief fire officer told Geo News that it will take 3-4 hours to extinguish the blaze.
This is a developing story and further details are awaited.