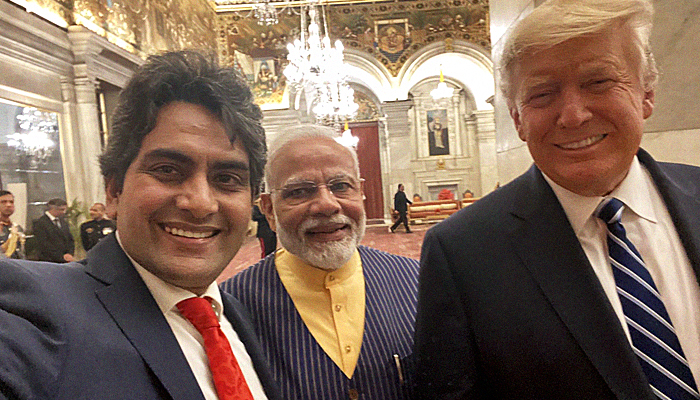 Indian social media on Tuesday slammed Zee News editor-in-chief Sudhir Chaudhary over a hypocritical tweet pertaining to the coronavirus, its employees testing positive, and apparent Islamophobia stemming from the TV channel's targeting of the Tableeghi Jamaat back in March.

Hashtags such as #ZeeNewsSealKaro (#SealZeeNews), #CoronaZEEhad, and #ZEEhadi, a play on the word jihadi trended on Twitter after Chaudhary — an anchor at and the editor-in-chief of Zee News — wrote on the microblogging website that the channel's employees who contracted the deadly coronavirus "came to work because they're committed professionals".
"Team Zee News is on the frontline, while social media stone pelters spread rumours. Those who are infected had the option of sitting at home & sharing memes," the journalist wrote. "If you can't show them respect, don't expose your spiteful selves!"
@Pun_Starr, a popular Twitter account with more than 107,000 followers, said: "As if it wasn't enough that Zee News was spreading fake news & hate propaganda. Now they're also spreading Coronavirus!"
The social media user also threw shade on the channel by mentioning "bootlicking".
In the second week of March, the Tableeghi Jamaat event was held in New Delhi wherein people joined from other Indian cities and foreign countries. Some of those who had traveled to attend the congregation got stuck in the Indian capital due to the coronavirus lockdown.
After many of the Tableeghi Jamaat members tested positive for the novel coronavirus, Zee News had specifically criticised Muslims and used terms such as "corona jihad", engaging in hate-mongering and egging on the Islamophobia in a country where bloody communal riots are common news.
Other hate-mongering channels such as Republic TV and its anchor, Arnab Goswami, had also joined in to malign Muslims and cause further divide in the nation.
Twitter users were quick to point that out. Similar to how Chaudhary and Zee News had accused the Tableeghi Jamaat of hiding patients of the deadly coronavirus, user @aflatoon391 wrote: "Sudhir Chaudhary hides Corona's case.
"Sudhir Chaudhary is a traitor, should be sent back to Tihar."
User @Habeebinamdar highlighted how Zee News being aware of their employees having tested positive for the coronavirus and still asking them to work in the studio was "a clear violation of epidemic Diseases Act,Sec 269 & 188 of IPC".
"This Hate factory Should be booked & Shutdown permanently," Rehman added.

User @MDFaiz45 called the anchorperson and his channel "anti-national" and called for them to "be charged with terror charges for violating the rules".
Feminist and human rights activist Parbha said: "Zee News editor need to be charged on the pandemic act for purposely putting lives of people under risk. This is open admission of guilt."
Tagging the Twitter accounts of police in Uttar Pradesh and Noida, she added that Chaudhary was "wilfully guilty".
"Please take action as innocent Indian lives are at risk," she added.
Journalist Rohini Singh underscored a "big difference between the cases of Tableeghis and Zee".

"Tableeghis didn't know they were infected. Zee did. And yet it made self isolation an option. And all this AFTER weeks of lockdown," she added.
News Laundry Executive Editor Manisha Pande informed social media users that Zee News had "ignored every rule in the book in the fight against Corona".
"Threatening employees, asking them not to complain of fever and insisting on working from the office when most organisations had instituted WFH," she added.
Another user "fixed" Chaudhary's tweet to highlight another message.
"Read it 5 times a day," the user @4mlvodka wrote.
Someone said coronavirus was the "second worst thing that infected Zee Media".
"The worst is, Communal virus," they added.
One user termed the developments as karmatic justice, while another said it was "God-given punishment for frequently targeting a community and also for promoting communalism through Corona virus".
However, counter-trend #ZeeWarriors also became popular on Twitter, with social media users defending the channel and linking it to nationalism.
In some tweets posted later on, Chaudhary said his posts were "deliberately misinterpret(ed)" and that people should "stop spreading lies".
In a tweet late Monday, the Zee News editor-in-chief released an official statement, saying: "So far 28 of our team mates have tested positive. Fortunately, most of them are asymptomatic and not complaining of any discomfort."