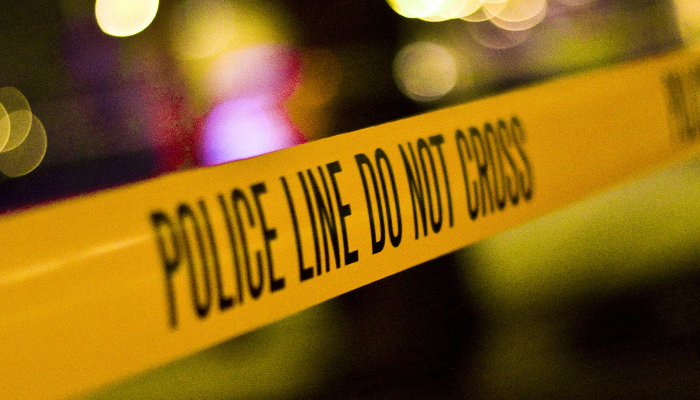 DUBAI: A man has been arrested for allegedly attacking a guard "with sharp tool" at the French consulate in Saudi Arabian city of Jeddah, the Kingdom's media and Parisian embassy confirmed on Thursday.
State media reported that a Saudi citizen managed to wound a guard in a suspected knife attack at the French consulate but refused to give the nationality of the sentry, who they said had sustained minor injuries.
The embassy, on the other hand, said the guard at the French consulate in Jeddah "was taken to hospital and his life is not in danger".

"The assailant was apprehended by Saudi security forces immediately after the attack," they added, urging its nationals in the Kingdom to exercise "extreme vigilance".
No photographs
Security around the Jeddah consulate later appeared to be tightened, with Saudi police cars seen patrolling around the complex at regular intervals.
In Riyadh, an AFP correspondent saw two police cars stationed outside the embassy, located in the city's high-security Diplomatic Quarter, as Saudi police officers prevented passers-by from taking photographs.
Neither the Saudi authorities nor the French embassy gave a possible motive for the attack.
Saudi Arabia in spotlight
The Jeddah attack puts a spotlight on Saudi Arabia, which, as part of the contentious drive, has introduced glitzy mixed-gender concerts, magic shows, and sporting extravaganzas with thumping after parties.

Last November, a Yemeni national wounded four Spanish nationals when he went on a stabbing spree during a live theatre performance in Riyadh.

Saudi state media pinned the blame on Al-Qaeda but there has been no claim of responsibility from the group so far and observers point at simmering resentment among arch-conservatives in the Kingdom over the entertainment push.
France knife attack
The incident at the French consulate in Jeddah comes almost an hour after another stabbing attack in Nice in southern France, where a man wielding a knife killed at least three people and wounded several others.
Police detained the attacker and France's national anti-terror prosecutors confirmed they have opened a murder inquiry.

Read more: France knife attack leaves at least three dead, say police
Nice Mayor Christian Estrosi told journalists near the basilica that the assailant kept repeating the same words. "I can confirm everything lets us think this was a terror attack in the Notre-Dame Basilica", he said on Twitter.

Interior Minister Gérald Darmanin called an emergency meeting, urging people to avoid the crime scene where a "police operation" was in progress.