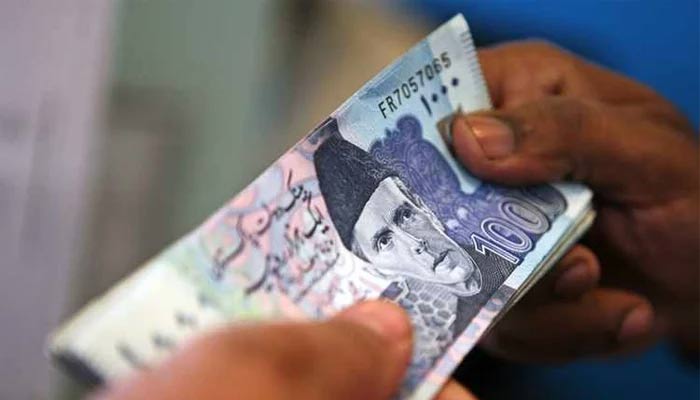 Optimistic growth forecast by the central bank boosts investors sentiment.
With a fresh increase of 0.03%, the local currency closed at Rs174.98.
The currency last plunged to an all-time low of Rs175.73 on Nov 12.
---
KARACHI: The Pakistani rupee appreciated slightly by Rs0.06 on Thursday on the back of the central bank's growth projection for the fiscal year 2021-22.
According to the data released by the State Bank of Pakistan (SBP), the local currency recovered by 0.03% to close at Rs174.98.
A day earlier, the local unit had closed at Rs175.04.
In its annual report released on Wednesday, the SBP projected the economy to grow strongly in the range of 4-5% in the ongoing fiscal year, despite challenges including exponentially high global commodity prices, elevated import payments, higher inflation, and expansion in services deficit.
The optimistic growth forecast boosted investors sentiment and helped the local unit recover slightly.
The currency last plunged to an all-time low of Rs175.73 on November 12.
Speaking to Geo.tv, Pakistan-Kuwait Investment Company Head of Research Samiullah Tariq had said the local currency has set its range between 173-175.
The analyst was of the view that the currency was appreciated slightly earlier in the week because of "sentiments related to the news regarding IMF programme."
Tariq had added that the rupee-dollar parity depends on the demand and supply of foreign currency in the inter-bank market.
In line with a widening current account deficit, the demand for foreign currency stood higher than supply.
It is pertinent to mention here that the central bank has opted for a flexible exchange rate to let market forces decide the per dollar value of the rupee keeping in view the demand and supply of the foreign currency.