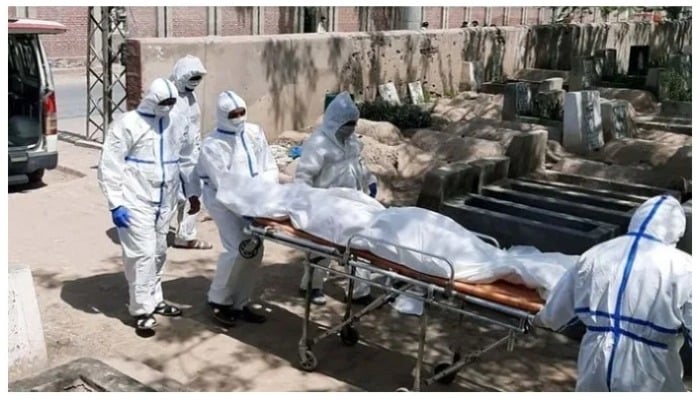 Pakistan reports only three new COVID-19 deaths, which place total death count to 30,307.
NCOC detects 609 new coronavirus infections in 35,627 diagnostic tests conducted in last 24 hours.
Pakistan's COVID-19 positivity rate remains below 2% for fourth consecutive day.
---
ISLAMABAD: Pakistan logged the lowest number of daily COVID-19 deaths since January 11 as three patients infected with the virus died during the last 24 hours, the National Command and Operation Centre's (NCOC) data showed Sunday morning.

On January 11, only two deaths were reported in the entire country, while the latest additions placed Pakistan's coronavirus death toll at 30,307.
Meanwhile, the COVID-19 positivity rate in the country remained below 2% for the fourth consecutive day.
The national COVID-19 body said it conducted 35,627 diagnostic tests, of which 609 came back positive. With these, the overall coronavirus case count rose to 1,518,692 while the positivity rate stood at 1.7%.

However, the active COVID-19 case count saw a slight rise after the detection of new cases and 494 recoveries during the last 24 hours. Currently, the number of active cases stands at 17,961.