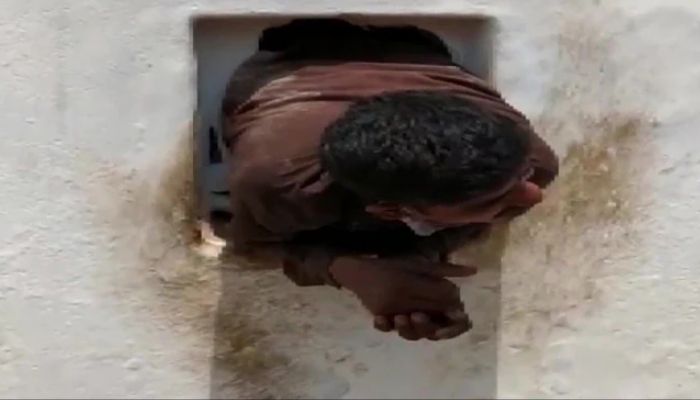 A thief who was escaping the Jami Ellama temple of Andhra Pradesh, India, after stealing silver was caught red-handed as he got stuck in a wall hole, reported NDTV.
Funny as it looks, the accused now has a robbery case registered against him.
"A thief identified as Papa Rao stole nine grams of silver from the Jami Ellama temple. He made a hole in the wall of the temple and entered the temple," Senior Inspector Chiranjeevi of the Kanchili Police Station told NDTV.
"While going back, he got stuck in the hole. The thief was caught red-handed and has been arrested," he added.
Yellama, the temple owner, witnessed the fleeing robber and said he saw him throw silver ornaments out of the hole.

"This has never happened before," the temple owner said.