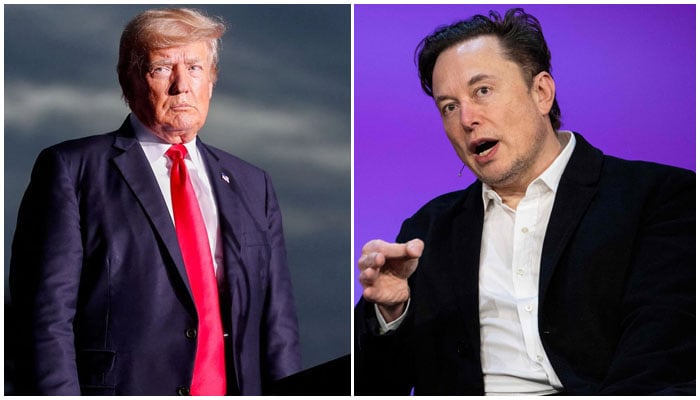 New Twitter owner Elon Musk suggested former US president Donald Trump change his 'Truth Social' app's name  to 'Trumpet.'

Donald Trump launched his app by the name of 'Truth Social' after his account was suspended by Twitter last year. He attacked Capitol Hill, following a violation of Twitter guidelines regarding incitement.
Tesla owner Elon Musk has also been a critic of Twitter when it comes to free speech. However, a day earlier, Musk purchased Twitter for $44 billion cash and aimed to make it a better place for free speech.
Read More: Elon Musk clinches deal to buy Twitter for $44 billion
"Free speech is the bedrock of a functioning democracy, and Twitter is the digital town square where matters vital to the future of humanity are debated. I also want to make Twitter better by adding new features," Musk said in a statement.
However, Musk's suggestion to change Trump's app name came after 'Truth Social' topped the Apple store chart.
Musk shared the chart on Twitter and said, "Truth Social is currently beating Twitter & TikTok on the Apple Store."
The new Twitter owner was of the view that Truth Social exists due to censorship of free speeches by Twitter.
"Truth Social (terrible name) exists because Twitter censored free speech," said Musk.
However, after expressing his views about former US President Donald Trump's app, Elon Musk suggested that his Truth Social app be called 'Trumpet.'
Republicans on Monday cheered the news of a possible Musk buyout of Twitter, betting on Trump's reinstatement to the service.
Nevertheless, Trump, whose company is building a rival to Twitter called Truth Social, said he will not return to Twitter, according to a Fox News interview.