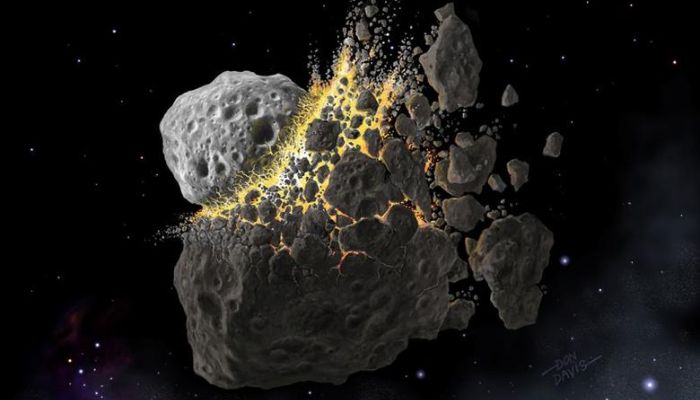 Research is led by Beijing Institute of Technology.
Project will feature radar with reportedly range of 150 million kilometres.
Two radars have been built and will be functional in September.
---
Researchers in China are working on a technology that can calculate whether an asteroid is dangerous to the Earth, reported the Science and Technology Daily which is China's Science and Technology Ministry's official newspaper.
Led by the Beijing Institute of Technology, the method is called China Fuyan or China's Compound Eye.
The project will feature a radar with reportedly a range of 150 million kilometres, which the Chinese media is describing as the farthest range out of any other radar on our planet.
This is almost the distance between the Earth and the Sun.
Nearly 20 antennae that will be 25-30 metres long will be set to send signals into space.

The president of the institute told China's Global Times that the antennae will act like the compound eyes of insects, reported Jerusalem Post.
The antennae will bounce signals off of asteroids. Not only will the radar then be able to track and picture them but also provide information that helps scientists decide how the asteroid could affect the Earth.
Out of four radars, two have been built and will be functional in September.
An asteroid collision is considered the worst natural disaster for the planet primarily because humans have not yet figured out any way to stop it from happening.
Research from the Davidson Institute of Science showed that any asteroid that has a diameter of more than 140 metres would emit energy that would be a thousand times greater than the first atomic bomb.
Currently, if an asteroid is detected closing the planet, scientists "hit" it with something to slightly shift its orbital path. This method is called kinetic deflection.