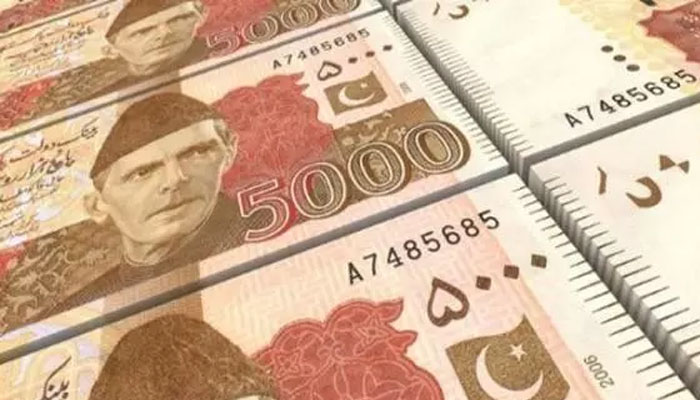 Sidra abandoned house after victims turned up heat.
Suspected scammer files for bankruptcy in court of law.
Victims move FIA against fraudster hoping quick recovery.
---
Sidra Humaid, the protagonist of one of the biggest ballot committee (BC) scams, who conned hundreds of unsuspecting citizens out of an estimated Rs420 million, has fallen off the grid, Geo News reported Wednesday.
According to sources, Sidra is nowhere to be found as she is not available at her designated home and has become inaccessible by phone.
In a social media post, the alleged 'conwoman', claimed she was being hounded by malefactors and thus had gone into hiding for the fear of her life.
It was reported that Sidra, the main character of the committee scandal, was actually terming the victims, who lost their life savings to this scam, as violent criminals.
"The affectees are calling and knocking on her door for recovery and she is on the run," a source said, adding, "She has also declared and filed for bankruptcy in a court of law".
Meanwhile, the victims are moving the Federal Investigation (FIA) against this woman and the agency has started receiving complaints.
As Sidra took no time in abandoning her house, victims fear she may not flee the country shortly and have urged the FIA to take swift action before it's too late. "Victims have pinned high hopes on the federal agency."
The FIA has registered an initial report; however, a formal case is yet to be filed against the alleged scammer, the sources said. They added that the FIA has also sought details of all payments/transactions made into and out of the suspect's bank accounts to firm up their groundwork before launching an investigation.
Sidra is also the owner of home-based food business handicraft start-ups 'Cróise' and 'Daily Bites'. 

Online and phone scams have been increasing over the years. The State Bank of Pakistan (SBP), Securities and Exchange Commission of Pakistan (SECP), Pakistan Telecommunication Authority (PTA), Federal Investigation Agency (FIA), banks etc send out SMS and email warnings about phishing, phone, and online fraud every few days. Nevertheless, people fall victim to scams every now and then.
The woman in question had been holding committees — also called rotating savings and credit groups — for her friends and relatives since 2015. She had gained the excessive trust of a large group of women entrepreneurs running various businesses online.
According to some estimates given by her victims, she ran 117 WhatsApp groups for collecting funds from hundreds of members. In each group, Sidra was allegedly the first beneficiary to receive the collected amount. Under the committee mechanism, a select group of people promises to pool in an agreed amount each month for a pre-decided period. So, if a group made up of 10 members runs from January to October to pool in Rs20,000/month, each member of the group is assigned a month from that period to collect Rs200,000. The whole system works on basis of trust and word of mouth with almost zero official paper trails except when banking transactions are involved.
Sidra's victims allege that she was rolling the committee money to take care of past dues for several months, which points to a Ponzi scheme as well.
Pakistan's central bank in its warnings says that multi-level marketing, Ponzi and pyramid schemes require new customers to bring a certain number of more members in a geometric progression. Once that process of membership reaches a stage of saturation, the whole structure collapses and only a few people at the top of the scheme make money.
Although for now only Sidra and her husband Humaid Ibrahim Farooki appear as beneficiaries, some victims allege that there could be other people involved too due to the large amount as well as the scale of the fraud. 
A ballot committee, commonly called a BC in Pakistan, is a saving circle providing rotating credit and saving opportunities for informal community lending. Members of the committee agree to contribute a predetermined amount to the "pot" at specific intervals, for a set duration. Each member collects the entire pot once until everyone gets their turn. If your turn is early in the rotation, you collect the full pot of money and then continue paying your share for the remainder of the committee. The order is usually decided by a lucky draw at the outset (hence the term ballot), but since family members, coworkers, or neighbours often establish committees together, there's an element of flexibility.