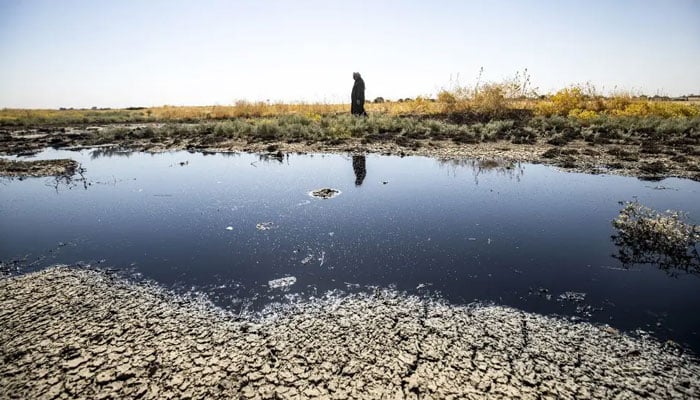 The Asian Water Development Outlook (AWDO) 2020 says that Pakistan has one of the highest levels of risk for urban water security and ranks among the lowest for disaster risk management for water security in Asia.
In the most recent catastrophic floods of 2022, more than 1,700 people died, while 33 million suffered the loss of livestock, crops, homes, and livelihoods. This tragedy has again highlighted the desperate urgency for reinforcing climate defences in all major cities of Pakistan.
Pakistan's growing population is increasing water demand and, subsequently, the burden on urban water supply, quality, infrastructure and management systems. While more than 90% of freshwater is diverted for irrigated agriculture in Pakistan, around 70% of domestic water needs are met by groundwater in major cities. Urban areas have unique water needs and problems related to drinking water, sanitation, wastewater management, pollution, groundwater extraction, and climate change.
A comprehensive review of the existing federal policies and regulations – including drinking water supply, sanitation, wastewater treatment and disposal, water conservation/reuse, groundwater management, disaster preparedness, and climate change – highlights the gaps and overlaps in several existing policies related to urban water management of the twin cities, Rawalpindi and Islamabad, in Pakistan.
Key issues and policy gaps include a lack of policy coherence and harmonization across sectors; a general lack of reliable water data; a lack of meaningful gender equity and inclusion in policy implementation; and a fragmented implementation process which does not consider the role of civil society and the private sector. There is a glaring need to improve policy coherence through effective cross-sectoral coordination of water needs and usage (environment, health, energy, agriculture, industry, city planning, etc.) and with a comprehensive implementation plan and monitoring framework for these cities.
The twin cities face serious water-related issues such as poor water supply, sanitation and hygiene, and overexploitation of groundwater resources. A biophysical assessment of surface and groundwater resources conducted by the International Water Management Institute (IWMI) has indicated that groundwater levels are depleting at a rapid speed of 1.7 metres per year on average in the twin cities. The quality of drinking water varies substantially, and drinking water in some locations has been contaminated by industrial and hospital waste.
Many drinking water sources in the twin cities are unfit for human consumption. These issues correlate directly to high rates of childhood stunting and undermine human development. Women and children are especially more vulnerable where water supplies are restricted. To tackle this issue, installing groundwater recharge wells is a cost-effective, nature-based solution to replenish falling groundwater in the twin cities.
More than 100 recharge wells are being established in Islamabad by the Capital Development Authority (CDA) in partnership with the Pakistan Council of Research in Water Resources (PCRWR). The IWMI, in collaboration with the PCRWR and funded by WaterAid, has developed the first state-of-the-art functioning well (equipped with the instruments) in the city's Kachnar Park. The well recharged 1.9 million gallons of water into the city's aquifer between May and September 2022. The groundwater recharge through the well has helped reduce flooding into the Nullah Lai, a rainwater-fed natural stream. The team is also exploring the potential of establishing rainwater harvesting sites for these communities.
To build climate-resilient communities in the twin cities, climate-smart, nature-based, evidence-based and contextual solutions are key. The Australia Pakistan Water Security Initiative (APWASI), a multi-year urban water resilience project funded by Australian Aid and implemented by WWF-Pakistan with the IWMI and Hydrology and Risk Consulting (HARC) as partners, works in two disadvantaged communities in the twin cities, Farash Town and James Town, to improve community resilience to climate change and other water-related shocks.
Under the APWASI, several interventions have been introduced, including 250 rooftop rainwater harvesting systems, installing water filtration plants across both towns, and community education on urban water management, use, and conservation. Interventions have been based on community and technical needs assessments and drawn from nature-based solutions. The CDA has also played a pivotal role in its support and approval of interventions.
The project team conducted in-depth community water, sanitation, and hygiene (WASH) survey to understand how men and women face and perceive water issues in the selected urban communities. Gender differences are clear, with women being more water insecure than men across and within Farash and James towns. Men and women also have different water-related concerns, suggesting that having nuanced data about different contexts is important. Only one segment of the population's concerns will be addressed if women are not included in decision-making. The WASH sector needs to collect gender-disaggregated data and place greater visibility on women and other underrepresented groups to better understand the disadvantages they face in the water sector. Based on the interesting results, the team will collect sex-disaggregated data across all project activities to monitor and evaluate progress and gaps in implementation into future program iterations. We will also incorporate gender-transformative WASH approaches into program activities to ensure the bridging of technical and social solutions.
Finally, the collected scientific information will be utilised to further implement the Water Sensitive Cities (WSC) framework, leading to building climate-resilient communities in the twin cities. A key tenet of the WSC approach is active community engagement and grounding technical interventions with active support and buy-in from community members. The APWASI project has built a strong foundation and blueprint for engaging residents of the twin cities in co-creating solutions to their water challenges.
There is an urgent need to create and execute the best actionable plans and global scientific practices for proactively developing climate-resilient and nature-based solutions while fortifying joint efforts among stakeholders to foster community and resilience through innovative climate-smart water solutions. Without greater long-term investment from the international community towards science-based solutions, risk-proof infrastructure and building national capacity, climate-extreme events will continue to leave a trail of destruction in countries that can least afford them, like Pakistan.
There are successful examples of evidence-based technical and nature-based solutions that could help build climate-resilient communities across Pakistan at a low cost, such as groundwater recharge wells and rainwater harvesting systems. Climate-resilient communities are paramount for improving the country's water security and contributing to innovation, and improving Pakistan's economic growth.
The writer is Country Representative, Pakistan and Regional Representative, Central Asia at the IWMI. He tweets @drmohsinhafeez and can be reached at: [email protected]