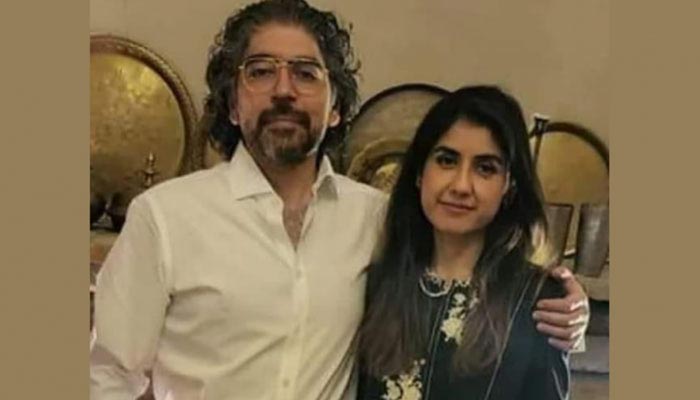 Court records female constable Shakeela Kausar's statement.
Also records statement of crime scene's incharge.
Adjourns the hearing till January 18.
---
A district and sessions court in Islamabad Wednesday summoned the prime suspect in Sarah Inam's murder case Shahnawaz Amir's lawyer for cross-examination of the witnesses in the next hearing — who did not attend today's hearing. 
Prosecutor Rana Hasan Abbas and the plaintiff's lawyer Rao Abdul Rahim appeared in court. Meanwhile, Shahnawaz was also presented before the court today. The victim's father — Inam-ur-Rahim — was also present. 
During today's hearing, the court recorded female constable Shakeela Kausar's statement. 

In her statement, Shakeela said that she reached the crime scene at 10:40pm where Shahnawaz was present. 
"Shahnawaz confessed that he had murdered his ex-wife Sarah Inam and also confessed that her body is in the bathtub," she said. 
The female constable said that the victim's husband took the police to the body himself. "He also told the police about the dumbbell that was hidden under the sofa and it was covered in Sarah's blood," she added. 
At this time, the National Forensic Science Agency's (NFSA) team reached the spot, she said. 
Shakeela said that the police shifted the victim's body to the Polyclinic Hospital in an ambulance where an autopsy was performed on her. 
"I gave Sarah Inam's clothes to the investigating officer," she said. 
The court also recorded the statement of the crime scene's incharge Mohammad Rizwan. 
The court adjourned the hearing till January 18.
The case
Police registered a first information report (FIR) on the complaint of Station House Officer (SHO) Nawazish Ali Khan on Friday (September 23) under Section 302 (punishment for murder) of the Pakistan Penal Code (PPC).
The FIR mentioned that the suspect's mother, Sameena Shah, called the police on Friday (September 23) to inform them that her son, Shahnawaz, had killed his wife with a dumbbell.
According to the FIR, Sameena told the police that her son was in the house and had hidden the body of his wife. Following this, the police raided the house.
In the complaint, the police said that Shahnawaz had locked himself inside his room and when the personnel broke inside, there were blood spots on his hands and clothes.
Once the police got hold of Shahnawaz, he, according to the FIR, confessed to hitting his wife repeatedly with a dumbbell during an argument and then later hiding the Canadian national's body in the bathtub.
The "murder weapon", the FIR quoted Shahnawaz as saying, was hidden under his bed. Police, after examining the dumbbell, reportedly found blood and hair on it. They later sent it for forensics.