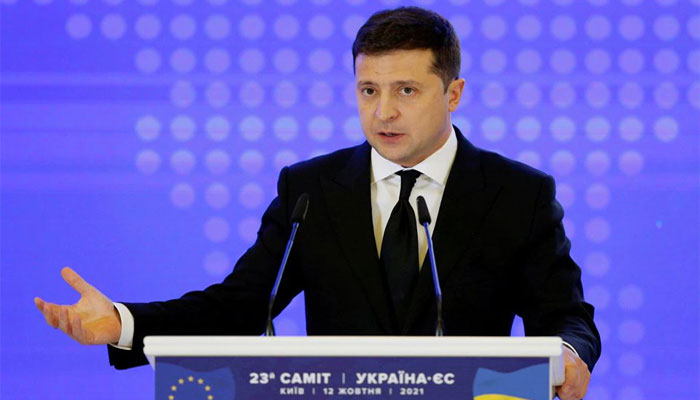 DAVOS: Ukrainian President Volodymyr Zelensky has written a letter inviting Chinese President Xi Jinping for talks, which was handed over in Davos to the Chinese delegation, his wife Olena Zelenska said on Wednesday.
Zelensky has repeatedly sought to make contact with Xi since Russia's invasion of Ukraine in February last year in the hope that Beijing will use its influence over Russian leader Vladimir Putin.
During a speech on Tuesday at the World Economic Forum in the Swiss Alpine resort of Davos, Zelenska said she had a letter for Xi but she gave new details during a press conference on Wednesday.
"It was a gesture and invitation to dialogue and I hope very much that there will be a response to this invitation," she told reporters.
China and Russia announced a "no limits" partnership in February last year in August, shortly before Putin ordered his troops into Ukraine.
China has sought to position itself as neutral in the war, while at the same time deepening ties with Moscow, particularly in the energy sector.
But some analysts have suggested Beijing could ultimately step in as a mediator to negotiate an end to the fighting in Ukraine.
Foreign Minister Wang Yi called last September "on all parties concerned to keep the crisis from spilling over," underlining concern about the economic impact of the conflict which has affected countries worldwide.
Zelensky told the South China Morning Post newspaper in August he had "asked officially for a conversation" with Xi, adding that a dialogue would be "helpful".
Foreign ministers from both countries met on the sidelines of the United Nations General Assembly in New York in September.