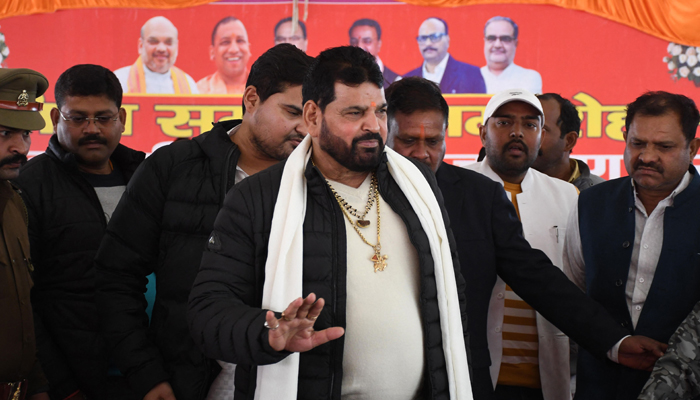 Dozens of wrestlers boycott competitions until Singh's removal.
Singh, also a BJP MP, is accused of sexual harassment.
Singh  Friday cancelled presser meant to reveal a "conspiracy"
---
NEW DELHI: India's wrestling federation chief on Friday cancelled a press conference meant to reveal a "conspiracy" against him as top athletes, including Olympic and Commonwealth medallists, mounted a third day of protests demanding his resignation over sexual harassment allegations.
Dozens of male and female wrestlers along with some coaches and trainees have announced a boycott of all competitions until Wrestling Federation of India (WFI) president Brij Bhushan Sharan Singh is removed.
Singh, who is also an MP for the ruling Bharatiya Janata Party, has dismissed the allegations and had promised to "expose the conspiracy" against him at a press conference Friday.
It was repeatedly delayed and ultimately cancelled when he sent out his son to speak to journalists instead.
"We are not authorised to speak on anything," he told them, promising that his father would instead address the media at the federation's annual meeting on Sunday.
The protesting athletes, led by Vinesh Phogat — a three-time Commonwealth Games champion and one of India's most decorated woman wrestlers — met the sports minister Anurag Thakur for the second time late Friday to urge the government to intervene.
Phogat has accused Singh of harassing "several young wrestlers" and said that she knew "at least 10 to 20 girls" who had recounted sexual harassment at wrestling camps.
Hours after Phogat and other top athletes wrote a letter to PT Usha, president of the Indian Olympic Association, the organisation late Friday announced a seven-member panel to investigate all harassment charges against Singh, media reports said.
"It has taken a lot of courage for us wrestlers to come together and protest," the athletes wrote in their letter to Usha.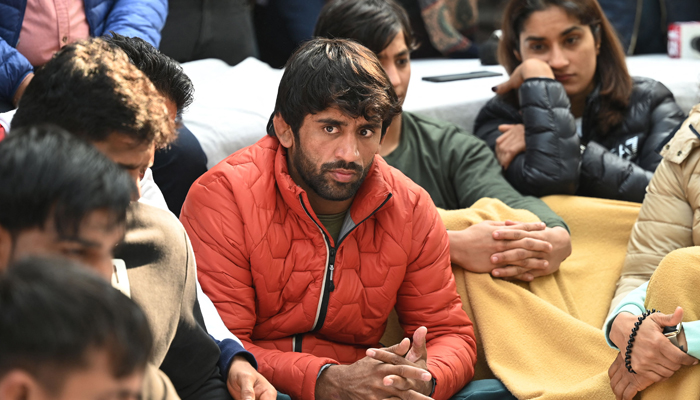 Will not budge
In it, Phogat said that she was "mentally harassed and tortured" by Singh after she failed to win an Olympic medal and "almost contemplated suicide".
Young athletes "do not deserve to be in an environment of intimidation", the letter added. "We will not budge until the WFI president is sacked."
Usha, a former Indian athletics star, has expressed her sympathy for the wrestlers, calling for "a complete investigation to ensure justice".
The sports ministry on Thursday gave the wrestling body 72 hours to respond to the allegations.
Singh earlier dismissed the allegations as a political ploy to usurp his position and told media he was "ready to be hanged" if even a single woman wrestler proved the sexual harassment charge.
The allegations come months after the coach of the country's national cycling team was sacked following sexual harassment charges.
India is a deeply hierarchical society and Phogat said many wrestlers were intimidated into not coming forward because of their humble origins.
India's #MeToo movement gathered momentum in 2018 after a Bollywood actress accused a senior actor of sexual harassment.
Soon after, women from other backgrounds came forward with multiple allegations, including against a former government minister, but activists say there has been little fundamental change.