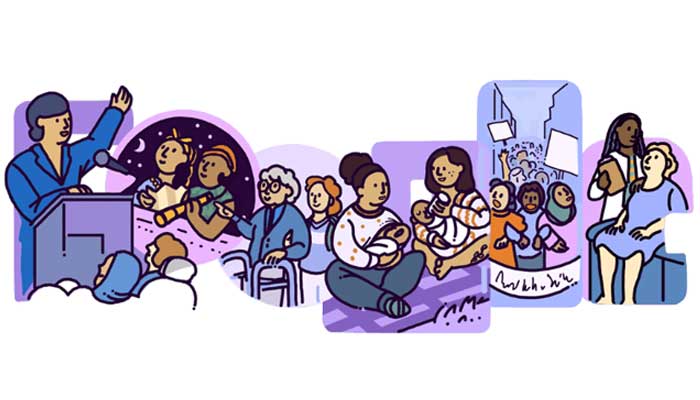 The world marks today (Wednesday) International Women's Day to honour women across the globe and celebrate womanhood. The day is celebrated around the world every year on March 8.

Like every major global event, Google is also celebrating Women's Day with a doodle. This year's doodle for the day is based on the idea of the support of women for women.
"The vignettes within each 'GOOGLE' letter highlight just a few of the many areas in which women around the world support each other to progress and improve each other's quality of life," the tech-giant says.
The art is illustrated by Doodle Artist, Alyssa Winans. It depicts the women of influence who advocate for progress across issues central to the lives of all women, women who come together to explore, learn, and rally for their rights, the female primary caregivers to people of all walks of life, and women are critical support systems for each other in motherhood.
Sharing her thoughts behind the illustration, Winans said that keeping this year's theme in mind, she worked on reflecting on all the ways she has experienced support from other women in her life.
She, however, said that the entire range of what being a woman is about can't be captured by the life experiences of a single person as there is alot more about women and womanhood.
A special part of the illustration according to Winans was the image of two women feeding their babies in different ways. This was to show support to the women who are new mothers and face the complications of motherhood when it comes to breastfeeding "in public" or workplaces.
"I hope it's merely a jumping-off point to reflect on how broad, complex, nuanced, and powerful the notion of womanhood is," Winans said about the message she wants to give to the world via her doodle.
Google wished a happy International Women's Day to women across the globe for supporting each other across all aspects of life.