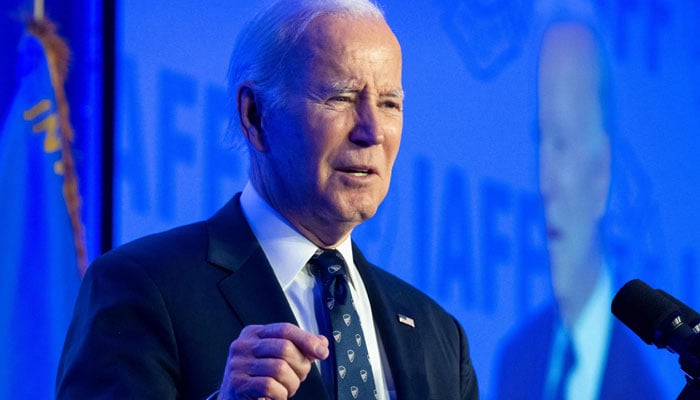 WASHINGTON: President Joe Biden stated that the Republicans ought to feel ashamed for endorsing Fox News' attempt to minimize the gravity of the January 6, 2021 attack on Congress, which was carried out by a group of Donald Trump's supporters.

"More than 140 officers were injured on Jan 6. I've said before: How dare anyone diminish or deny the hell they went through?" Biden tweeted. "I hope House Republicans feel ashamed for what was done to undermine our law enforcement."
Biden expressed support for the Capitol Hill police, whose chief has accused Fox News presenter Tucker Carlson of manipulating video footage of the unprecedented assault after Trump's election defeat.
In a statement, Capitol Police Chief Thomas Manger said Carlson's show aired this week was "filled with offensive and misleading conclusions."
The January 6 assault saw Trump supporters -- told for weeks by Trump himself that the election was not fair -- smashing their way through police lines and roaming through Congress. The assault forced a pause in the constitutional process of certifying Biden's election victory, while scores of lawmakers fled, fearing for their lives.
Recently installed Republican House Speaker Kevin McCarthy handed over 41,000 hours of raw footage from Capitol security cameras to Carlson, a right-wing firebrand who hosts a hugely popular evening show on Fox. Carlson then edited the footage to support his argument that the crowds were peaceful.