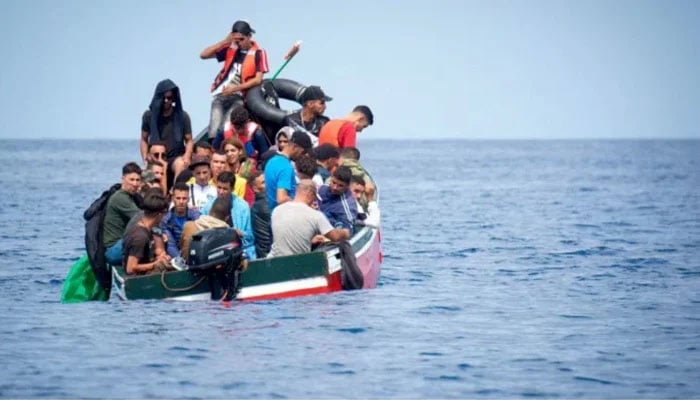 ISTANBUL: Five migrants drowned on Saturday in the Aegean Sea off Turkey's southwestern coast after setting out on a rubber dinghy, apparently towards Greece, the Turkish coastguard said.
"Eleven irregular migrants (10 adults, one child) were rescued... and the bodies of five irregular migrants were found," the coastguard said in a statement.
The incident took place early Saturday off the town of Didim, in waters of the Turkish province of Aydin, they said.
In a video released by the Turkish coastguard, migrants onboard a grey inflatable dinghy are seen waving as they are buffeted by rough seas.
Five surviving migrants managed to reach the Greek island of Farmakonisi, 10 kilometres (six miles) from the Turkish coast, the Greek coastguard said.
According to a witness account by the Greek coastguard, 31 people were on board the boat when it departed.
Deaths in the Aegean are common, with migrants boarding makeshift boats even on stormy seas.
A woman and four children died in the same area at the beginning of February after their inflatable boat sank.
Since 2014, 2,269 people have drowned in the eastern Mediterranean, according to the International Organization for Migration.